Blake Lively gets her 'sweet revenge' on Ryan Reynolds' birthday
Reynolds and Lively started the "trolling" exchange on Instagram back in August this year.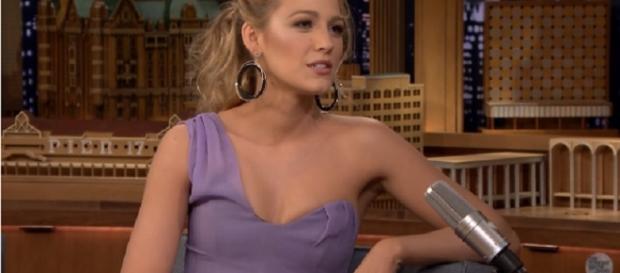 Blake Lively and Ryan Reynolds are among Hollywood's most celebrated couples. The two first met on the sets of "Green Lantern," and have been inseparable since. They are happily married and even have a daughter. The couple is known to give "relationship goals" to their fans, each time they speak about each other in public.
According to People Magazine, the two are described as being the "Golden Couple." Their attitudes towards each other are easy-going and fun. This is apparent in the pranks that they play on each other, especially on social media platforms. Reynolds and Lively started the "trolling" exchange on Instagram back in August this year.
Reynolds post
The playful trolling began when Reynolds posted a birthday greeting for his wife. He captioned the image with, "Happy Birthday to my amazing wife." The picture only contained Reynolds, whereas Lively was partially cropped off. Only half of her face was visible in the picture. The hilarious attempt at trolling Lively received a positive response from his followers.
Lively responded to the greeting saying that she hadn't even seen the picture yet. She stated that "luckily" she lost the password to Twitter and hasn't been able to "keep up." The actress joked it off by saying that Reynolds was funny but she thinks he needs therapy. It appears that Blake wouldn't have backed away from giving her husband a strong answer.
Blake Lively's revenge
According to Hello Giggles, Blake was able to get her revenge on Reynold's birthday yesterday.
She posted an image of Ryan Gosling instead of Reynolds and captioned it as, "Happy Birthday, baby." Reynolds was actually posing right next to Gosling but Blake cropped his bit entirely. This picture was captured at the Critics' Choice Awards, 2017. The two hottest Ryan's of Hollywood had bumped into each other during the event. This called for a perfect "picture moment" and thus, they posed for one.
As noted by NY Daily News, the couple's fans are the ones having the most fun in this situation. The "Deadpool 2" star's followers have already started creating memes around this picture. They have been trolling him on his Instagram and Facebook account ever since Blake published her version of a hilarious birthday greeting. Many fans even tagged Ryan's official Instagram handle (@vancityreynolds) in the comment section of Lively's picture. Others are swooning over the love that the celebrity couple shares in the form of humor.
Click to read more
and watch the video
or