Galaxy S9 concept sports top notch similar to iPhone X
Concept maker DBS Designing has released a Galaxy S9 concept on its official YouTube channel.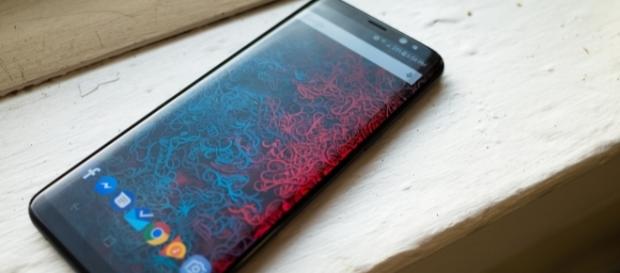 Apple introduced the much-awaited iPhone 8, iPhone 8 Plus, and iPhone X, its tenth anniversary smartphone, on September 12 to rival Samsung's Galaxy Note 8. The Samsung phablet has hit the shelves and the new iPhones will make their way to the market in the coming months. However, even with the tech market filled with new launches, rumors, leaks, and concepts keep emerging frequently. The latest concept to surface online is of the rumored Galaxy S9, the successor of the Galaxy S8.
Galaxy S9 mimics iPhone X
The iPhone X sports a revolutionary all glass bezel-less display. The new Galaxy S9 concept designed by YouTube channel DBS Designing shows the next-gen Samsung handset's imagined version sporting a top cut-out identical to the one on the iPhone X.
Apart from that, the concept also comes with an all-glass display. While the current Samsung handsets come with the popular Infinity Display with no side bezels, they have slim top and bottom bezels. The concept makers have given the rumored device a full frontal glass display like the iPhone X and a similar Top Notch as well.
In the 1 minute 48 seconds video, DBS Designing shows their Galaxy S9 concept from all angles. With the absence of the bottom bezel, the concept makers have given virtual navigation buttons to the impending handset. The top cut-out has been placed at the top center. The earpiece sits in the middle and is flanked by four small circular holes, two one each side of its side. While two of these small dots are black in color, two are red. These small holes could be the front camera, iris scanner, and other sensors.
In the concept, the makers have placed the time and date icon on the left hand side of the top cut-out, while the battery, Wi-Fi and other system icons have been placed on the right. The makers have also endowed the Galaxy S9 concept with a USB Type-C port and a 3.5mm headphone jack at the bottom. Apart from that, the concept makers have also given the Galaxy S9 a dual camera setup.
Galaxy S9 poised for January 2018 debut?
Samsung usually launches its Galaxy S series smartphones in February or March. The only exception to this tradition has been the Galaxy S8 series, whose launch date was postponed following the Note 7 debacle. With the Note 8 getting a smooth launch and good review, tech experts are of the view that Samsung will come back to its traditional launch schedule and will be introduced by January 2018.
Click to read more
and watch the video
or