'One Piece: Unlimited World Red' Deluxe Edition, what can players expect?
The refresh of the popular game 'One Piece: Unlimited World Red' will be released with new features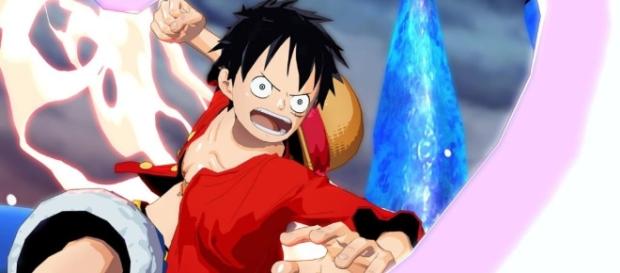 While the Manga adventure of the popular Pirates series is coming to an end, Bandai Namco recently announced the release of a refreshed game dubbed as "One Piece: Unlimited World Red Deluxe Edition." We have enumerated several highlights of the upcoming game to give players a sneak peek at what they can expect with the new game.
Release date and platforms
After all the confusing reports about the latest game "One Piece: Unlimited World Red Deluxe Edition," finally, Bandai Namco Entertainment America officially announced the release date of the highly anticipated game. According to the game's publisher, it will be released on August 25, 2017, in North America and Europe for PC and PlayStation 4 users.
On September, the game will be released for Nintendo Switch users.
The US game release will only be available on digital version on all platforms. On the other hand, for Europe, gamers will be able to avail the physical as well as the digital versions of the game. In Japan, the game will be released earlier and will be available in both physical and digital versions of PlayStation 4 and Nintendo Switch on August 24.
Game details
The first installment of the game has sold over one million copies worldwide, and with the growing fanbase, Bandai Namco is releasing this latest game to keep the fans and players engaged. This upcoming game will take the players to an all new adventure in the Grand Blue with fresh features.
This refreshed, and enhanced version will be released with a new two-player offline co-op option that is rolled out across all platforms. Apart from that, all the downloadable contents (DLC) released for the original game will be available in the new game through its Game Card. Moreover, players can enjoy the latest offering from Bandai Namco Entertainment, including the DLCs at 60fps and 1080 resolution on both the hybrid console and PlayStation 4.
Storyline
"One Piece: Unlimited World Red Deluxe Edition" promises to carry a game-exclusive storyline with outstanding playable characters and engrossing storylines to the players through the design and concept of Eiichiro Oda.
Players will enjoy the game following the adventures of Luffy and the Straw Hat Pirates crew as they explore the Forgotten island through the help of Pato, the mysterious raccoon.
While his crew was kidnapped by The Red Count, Luffy will strive to redeem his friends from the enemy and at the same time uncover the evil plans of the sinister pirate. You can check out the trailer below to witness our hero in action.
Click to read more
and watch the video
or