'One Piece: Unlimited World Red' Deluxe Edition coming to PC, PS4, and Switch
Rate this title
The ported 'Deluxe Edition' will be bringing the original 2014 game to the latest gaming platforms with a myriad of enahncements.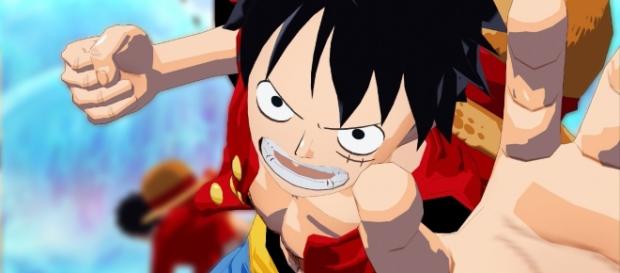 The enhanced version of the fifth title in the "Unlimited" sub-series within the "One Piece" video game franchise has now been announced. The enhanced port version, called "One Piece: Unlimited World Red Deluxe Edition," will be bringing the original 2014 version to the latest gaming systems, including the PlayStation 4, Windows PC, and the Nintendo Switch.
Upgraded for modern systems
The original game, which was released for the Wii U, 3DS, PlayStation 3 and PlayStation Vita back in 2014, has been enhanced to take advantage of today's modern gaming hardware. On top of the graphics and performance upgrades, players will also be able to get access to all of the 40 pieces of downloadable content (DLCs) that were released for the original title.
As for the graphic upgrades, the enhanced port will be featuring a variable 60 frames per second refresh rate, which should translate to a smoother experience as compared to the original game.
The same epic experience
Similar to the previous game, players will be able to control Monkey D. Luffy and the rest of the Straw Hat pirates all throughout the game's epic adventure. Iconic characters from the highly popular franchise will also be making an appearance. The creator of "One Piece," Eiichiro Oda, is fully involved with the project and has written an entirely original and game-exclusive storyline for the game. Oda also designed new and original characters for the game.
Watch the trailer below:
Action on land and sea
The action adventure video game features a unique gameplay setup that will have players taking on different quests and exploring different locations to achieve their missions.
A majority of the story will be taking place within the Forgotten Island, where the Red Count kidnaps Luffy's friends. The Red Count is a mighty pirate who has escaped from Impel Down and is hell bent on becoming the Pirate King.
The game features different multiplayer modes, including a co-op mission with friends through a split screen and even a player-versus-player (PvP) mode within the game's Battle Coliseum. A myriad of iconic characters, along with their special abilities, are available to control.
"One Piece: Unlimited World Red Deluxe Edition" will roll out digitally for the PlayStation 4 and Windows PC (via Steam) on Aug. 25. The Nintendo Switch version will then follow the month after and will become available to download on the Nintendo eShop.
Click to read more
and watch the video
or