Dragon Ball Xenoverse 2 Switch port US release date set this Fall
Finally, the latest Dragon Ball Xenoverse game will be available in the US in just a few months.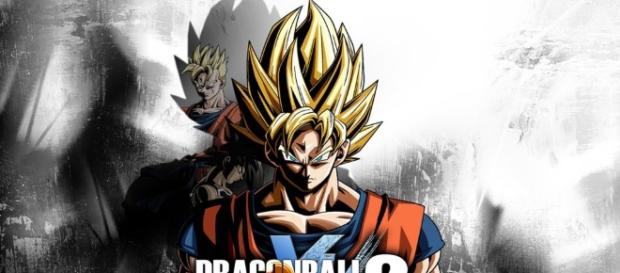 #Dragon Ball Xenoverse 2 fans is up for another treat. Bandai Namco US has recently announced a #Nintendo Switch port for the game title arriving this Fall. The news comes after the game publisher stated that it would be available in Japan sometime in the same period.
According to various sources, the game will feature ad-hoc play and motion control support, including two-player skirmishes on one system using the Joy-Con controllers. Although the game is already available on rival game platforms like the PC, PS4, and Xbox One, the new Switch port will add new gameplay mechanics to the popular fighting game.
New ways to play the game
Luckily a Forbes contributor was able to try the game back in January during the game console's big unveil.
Ollie Barder noted that the Switch version would support Ad-Hoc coop multiplayer play up to 6 people. It will also have a particular mode that allows players to recreate their Kamehameha attacks called the "Ultimate Techniques."
Other new features include two-player battles via the Joy-Con controllers and the Time Patrol storyline in the original #Dragon Ball Xenoverse. The added storyline is part of a time-limited premium for people that buy the title during its launch. It also includes 70 playable characters from the start of the game.
However, there is still no word on the game's DLC content. Notably, rival gaming rigs are already getting its fourth DLC pack soon, and it includes Super Saiyan Blue Vegito and Fused Zamasu. It's likely that Bandai Namco will give more details in the following days, but fans are hopeful that the DLC's will come within the package once it's released.
You can check out the company's announcement tweet below:
1080p at 60fps
Although Bandai Namco not yet released any details of the game's graphical changes, several players are expecting to see a 1080p/60 fps framerate when docked to make battles more fluid. Additionally, enthusiasts are also hoping for a 540p/30fps rate when on an undocked Switch.
Dragon Ball Xenoverse 2 is a combat RPG hybrid based on the traditional hit anime series, Dragon Ball. Dimps developed the game and was published by Bandai Namco Entertainment. The game was initially out on February 5, 2015, for the PS4 and the Xbox One. On October 28, Bandai Namco released a PC port for Microsoft Windows systems.
In Japan, the game is only available for the PS4, but a recent announcement from the game publisher revealed that it would be available for the Nintendo Switch sometime this Fall. The company also announce the game's release on US markets in the same period, there is still no announcement of when the game will be available on the EURO market