'Dragon Ball Xenoverse 2' is headed to Nintendo Switch
The Nintendo Switch version of 'Dragon Ball Xenoverse 2' is slated to launch in Japan this fall.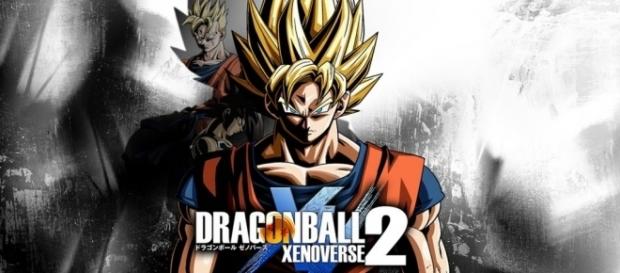 Avid gamers, rejoice! Bandai Namco Entertainment Inc. finally rolled out the free DLC (downloadable content) for its hit fighting RPG (role-playing video game) dubbed, 'Dragon Ball Xenoverse 2.' It was formerly released with the DLC Pack 3 in April this year.
Free DLC items for 'DBX 2.'
The Japan-based game publisher took the wraps off several items one at a time during three days. The first batch of items that rolled out, comprised costumes for Bojack, Bido, Kogu, and Bujin. The subsequent 'Dragon Ball Xenoverse 2" free DLC items included Bojack's bandana, Bujin's turban, Kogu's bandana, gas mask, Angol's helmet, Great Priest's ring, Future Trunks' sword and Magetta's head. As if this weren't enough, a variation of the items described above was also up for grabs on the third day.
The downloadable content for 'DBX 2' debuted the Black Kamehameha, Divine Lasso, Sudden Death Beam, Divine Retribution, and Aura Slide. The second release encompassed a 'Dragon Ball Super'-inspired set of clothes for Future Trunks, a new set of clothes for the Great Priest, and a suit for Magetta.
'DBX 2' players can delve into the newfangled content until Bandai Namco rolls out 'Dragon Ball Xenoverse 2' DLC Pack 4, which is expected to mark the debut of several characters from the hit Japanese animated series, 'Dragon Ball Super.'
The expansion above will include Vegito Blue, who made an appearance in the Future Trunks Saga as the heroes locked horns with Zamasu. The 'DBX 2' DLC Pack 4 will also include Fused Zamasu, who is a fused version of Zamasu and Goku Black.
'DBX 2' headed to Nintendo Switch
Japanese 'DBX' fans will have something to shout about this fall as the popular sequel to 'Dragon Ball Xenoverse' will launch on the Big N's latest platform i.e. Nintendo Switch this fall.
This shred of information was first revealed in the new edition of Japanese publication V-Jump. While there's no word regarding a western release date for the Nintendo Switch version of the hit title, Gematsu recently threw more light on this.
New Systems
Ad-Hoc Co-Op Play: Using ad-hoc correspondence, you can play along with six other players, provided they are at close quarters.
Ultimate Techniques with the Motion Sensor: For instance, if you use Joy-Cons with both hands, he/she can provoke a "Kamehameha."
Two-Player Joy-Con Battles: Now, you can square off against a friend on the same Switch with the help of the two Joy-Con controllers.
Bonuses
Limited Time Bonus: This enables players to be a part of the "Time Patrol" main story, which is taken from the first 'DBX.'
For Early Buyers: This alludes to a code that can unlock the characters from the main story early. A player can access over 70 characters from the beginning using this code.
Click to read more
and watch the video
or