'Dragon Ball Xenoverse 2' DLC Pack 3 release confirmed, Trunks Saga coming
Rate this title
Here are the details of the official content of the DLC Pack 3 that will roll out on "Dragon Ball Super" including the free content, and the 4th DLC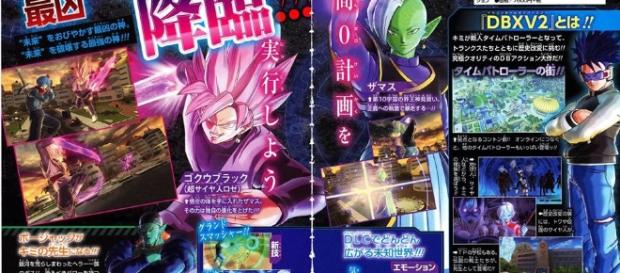 Another good news for fans of "Dragon Ball Super" who also loves to play video games. "Dragon Ball Xenoverse 2" has another surprise. This time the highly anticipated DLC Pack 3 has a release date. Aside from that, a free update for the game was also revealed.
DLC Pack 3
Fans of the anime series who are into games have been waiting for the release date of the next downloadable content of "Dragon Ball Xenoverse 2." Bandai Namco has taken too long before unveiling the release date of the third content, which is now officially on April 25. One of the many reasons why fans have anticipated this update is because Super Saiyan Rose Goku Black will finally be playable.
Apart from SSR Goku Black, the incoming update will also let players use the villain Bojack and evil Zamasu. The third downloadable content will also introduce three new parallel quests and one new Master-Bojack. Also, five new attacks will be available to players. This includes Super Black Kamehameha Rose, Trap Shooter, Reverse Launcher, Psycho Barrier, and Grand Smasher. Three new costumes will also be featured including that of Future Mai and Goku Black.
Twitch live stream
Bandai Namco held a live streaming on Twitch in celebration of the nearing release of "Dragon Ball Xenoverse 2" DLC pack 3. Although the streaming has already ended, those with archived clip on the streaming service can still watch it. During the live streaming, several YouTube personalities were present including RhymeStyle and AfroSenju.
Free Update
Aside from the paid content, RhymeStyle confirmed on Twitter that there would be a free update to be released a day before the rolling out of the third downloadable content. The YouTube star, however, did not reveal any specifics about the contents of the free update. Most likely, similar to the previous free updates, new costumes and moves would be featured. Several reports were claiming that perhaps, Goku's Breaker energy wave move will be included in the upcoming free update.
DLC Pack 4
With the third pack soon to roll out, fans are even longing for the next update. The next downloadable content is another set worth waiting. Fans are anticipating a potential Goku Black or Future Trunks Saga for the next pack. Also, SSGSS Vegito and Fused Zamasu are two new characters speculated also to be included in the next downloadable content.
Right now, the team behind "Dragon Ball Xenoverse 2" has been regularly introducing new surprises for fans. It is interesting how patrons of the phenomenal animated series can live up their fantasies through their offering from Bandai Namco.
Click to read more
and watch the video
or