Bandai Namco releases 'Road to Borotu;' tension for 'Legend of Zelda Users?
Bandai Namco promises to release the story of Naruto's child and his friends.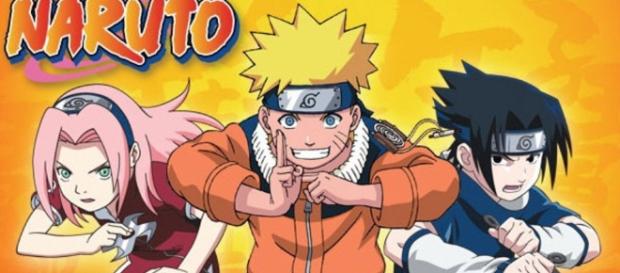 A new era has risen for the "Naruto" Franchise. Bandai Namco has released a new gaming platform that continues to showcase the journey of Naruto, Sasuke and Sakura. However, the journey would center more on the storyline of their children.
Bandai Namco's plan
The new gaming platform is a follow-up DLC pack titled as "Road to Boruto." Moreover, Bandai Namco would center on the life and journey of Naruto's son, Boruto. Despite the headstrong attitude of Naruto, he still struggles with the ways and ideals of Boruto. It has led to countless misunderstandings and tensions between the two. The storyline of the game is presumed to denote the same plot derived from its anime counterpart.
It was reported that the new segment is a follow-up for the previous gaming franchise and promises to expand the DLC as well. The expansion would is expected to come out by February of this year.
Games to be released
It would have a full re-enactment of the events that have unfolded in its manga story arc. New characters and key players are also presumed to make its debut in the upcoming "Road to Boruto" game. Noted characters set to appear are the next generation of the Konoha, hidden village of the Wind such as Uzumaki Boruto, Uchiha Sarada, Mitsuki and Mecha Naruto. The game would also bring forth Haruno Sakura, Naruto, Sasuke and Gaara's older version.
One vital thing to note is that the storyline would still be the same and there would be no deviation from its original roots. "Naruto Shippuden: Ultimate Ninja Storm 4: Road To Boruto" is scheduled to hit the stalls sooner than expected.
It would be playable for PS4, Xbox One and PC.
From 1999-2014 in 700 manga chapters a blond dobe chased his dreams and never gave up #RT if you're proud of #Naruto pic.twitter.com/ajJtRRNONJ

— ナルト Uzumaki Naruto (@NarutoxUzumaki) November 6, 2014
On a different tone, while the gaming segment is already geared up for its release, the anime segment is facing negative setbacks. The creator of the anime platform has relayed of his difficulties in making the anime platform. Bandai Namco's new DLC pack is already presumed to be a game changer for the gaming arena. The trailer itself gained massive popularities since it has showcased the children of the former generation. It would also include segments from the Chuunin exam and the brutal battles between Boruto and Momoshiki's allies.