Virtual reality travels through the valley of despair
Headsets and content are not progressing as fast as many expected, but major tech players are betting there will be huge growth in the years ahead.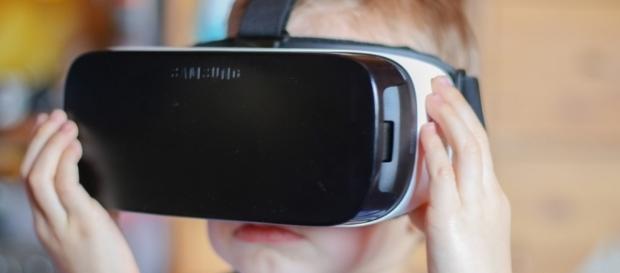 virtual reality (VR) is coming to the mass market. It really is. But right now if you want to experience VR, you have to strap on an expensive, clunky headset and view a very limited choice of content. And if you happen to be a company with technology in the VR space, you had better have enough funding for the next two years because that's how long it will take at a minimum before you can even dream of making a profit.
These were the key messages coming out of Silicon Valley last week, as startup entrepreneurs, big company executives, and tech industry analysts participated in VRX 2016, a major virtual reality conference in San Francisco.
New technology generally travels through various stages of growth and the general consensus at this gathering was that VR is currently in the discouraging trough where consumer interest is low and people are openly questioning whether there will be a viable market. "Where we are now is the gap of disillusionment," said Stephanie Llamas of SuperData Research, who delivered the conference's opening keynote. "But we do see really significant growth in the future."
Major growth predicted for 2020
Llamas acknowledged that the user base for VR is "quite small at the moment." She attributed this to a lack of compelling content which can overcome the challenge of what one tech executive called "big-assed helmets," and the need for someone to guide you through the VR experience. "The consumer has to decide that they want to experience VR," said Llamas.
"Until they do they won't understand what it is."
She also told VRX attendees that SuperData's research predicts that the industry will see modest growth over the next two to three years as the hardware becomes less cumbersome and cheaper, accompanied by a boost in content choices. "The big year for growth will be 2020," said Llamas.
Intel says they are fully committed to virtual reality
Many speakers representing major tech firms at the San Francisco event seemed all-in for the long term. Frank Soqui, the general manager for Intel's Virtual Reality Group, expressed enthusiasm for merged reality, where users can bring objects into the virtual environment and manipulate them with their hands. "We're going to stay committed to this market for decades to come," said Soqui.
Meanwhile, companies such Samsung, Google and Facebook are moving forward with aggressive plans to expand VR into the consumer market. Passengers arriving in the American Airlines terminal in New York's JFK Airport this summer were greeted by a retail space set up for travelers to try out Facebook's Oculus Rift VR headgear.
Earlier this month, Acer, Facebook, Google, HTC, Sony and Samsung jointly announced the formation of an association to promote VR technology on a global basis.
The VR industry is also beginning to see promising signs in software sales. According to Tipatat Chennavasin of the Venture Reality Fund, five VR-only software titles for the HTC Vive generated over $1 million of revenue within their first six months of release. And he has been encouraged by the expertise shown by startup founders seeking funding from his firm. "We're seeing a more sophisticated VR entrepreneur that's coming onto the scene," said Chennavasin.
Most venture capitalists who spoke at VRX last week agreed that the investor base for VR companies will remain thin for the time being until there is compelling evidence that predictions of rapid growth will come true. But there was also a clear belief that the technology will ultimately prove successful. "Going through this valley of despair is important," said Joe Kraus, a partner with Google Ventures. Now the only question is when the VR industry will come out of it.