Twilio's Jeff Lawson and Aydin Senkut of Felicis Ventures went against Silicon Valley wisdom to build their businesses.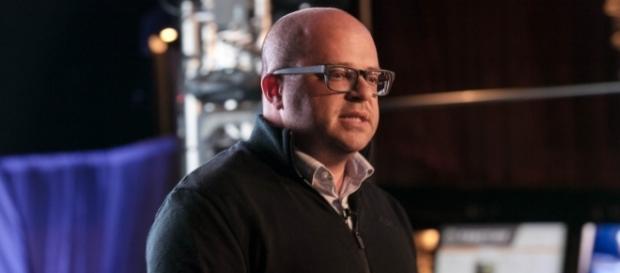 Several years ago, Aydin Senkut – the founder of Felicis Ventures – wanted to see the progress of a self-driving technology startup that he had funded called Cruise Automation. As Senkut climbed into a prototype car for a test drive, the company founders warned him that they were all hungover after celebrating a successful test the previous night and they were still loading new software. According to Senkut, the car crashed five times and missed every turn. And when he climbed shakily out of the vehicle, he had already decided to invest even more.
Cruise went on to become one of the success stories of the self-driving revolution and the company was acquired this year by General Motors for over $1 billion.
Senkut's story, as he described during an appearance last Thursday at the Post-Seed conference in San Francisco is one reason why his venture capital firm, which has also funded Fitbit, Shopify, and Credit Karma, has become one of the most successful in Silicon Valley, with three public offerings and over 60 profitable exits. And his experience is another example of why the true success stories of Silicon Valley seem to emerge from deliberately going against rational thought and common wisdom.
Twilio courts developers and overcomes skeptics
The annual Post-Seed gathering was an opportunity for startup founders and venture capitalists to share advice and business strategies in the complicated world of multiple round funding that drives much of new technology growth today. Another speaker at the conference was Twilio's co-founder, Jeff Lawson.
His unusual career path serves as another example of how taking a contrarian approach and overcoming mass skepticism can yield sterling results in the end.
Twilio has emerged as an influential player in the developer app world and was recently named by Forbes as the most successful IPO of the year. Lawson got his start in the late 1990s by creating an online business selling notes for university classes, but he walked away with nothing after the "dot com" crash in 2000.
He then joined a young company named StubHub which turned out nicely as the company became a pioneer in the online ticket transaction business. But Lawson was not happy because he really didn't care about what he was selling. "I was never all that passionate about live events," said Lawson.
After a failed attempt at running a skate shop in Southern California ("I came to hate our customers…") and a brief stint at Amazon, Lawson decided to start Twilio to facilitate video, voice, and message apps for developers at a time when an API (application program interface) was barely understood.
From the beginning, his single goal was to get skeptical developers to trust him. "We have never killed an API," said Lawson.
Co-founder sold wedding gifts to stay afloat
The road to success for Twilio was rocky. Lawson tried to raise money from the venture capital community in 2008, when financial markets were in meltdown. "We didn't raise a single dollar," Lawson recalled. "All I got were blank stares." Close to failure and newly married, Lawson even persuaded his bride to sell all of their wedding gifts so they could keep their fledgling company growing. The gamble paid off and Twilio went public this year with a valuation of $1.2 billion.
At Twilio, one of the company's core values is called "Draw the Owl." It originated when Lawson's team came up with a two-step process for creating the artwork. According to Lawson, it was, "First you draw two circles, and then you draw the blanking owl." The message is that there is no instruction manual in the world of tech startups. You draw the owl, even if you have no idea how to do it, and if that goes against conventional thinking, it's even better.
Click to read more
and watch the video
or