Triblio: How one company is using account based marketing (ABM) to revolutionize industry
The tech focused startup is showing no signs of slowing down as it continues to grow its customer base.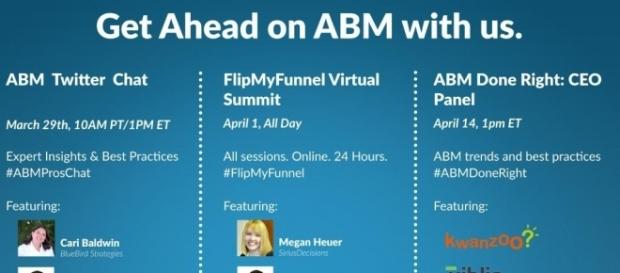 Tech companies are all the rage these days thanks to the continued success of Amazon, Facebook, Google, and others. But there are still small start-ups that haven't quite garnered as much attention in the media. One of those startup companies is Triblio, an account based marketing company that is revolutionizing the industry.
Triblio's Background.
Triblio was founded by CEO Andre Yee in 2013 after he spent some time working with the executive team at Eloqua. Yee took Shawn Cook, an experienced sales executive at Eloqua, with him. The team was built out and immediately began focusing on how they could achieve their stated mission over the next few years.
Triblio's Mission.
According to their website, Triblio's mission is to provide account based marketing software (ABM) to help increase demand and engagement from certain customer accounts. This ABM allows marketers to directly target audiences who would be most likely to purchase products and can help increase engagement with current or future customers. But just how does it work?
The Company Product.
After purchasing Triblio software, marketers can select a wide variety of items that will help with their campaigns. One of the most helpful is the select audiences feature, which allows a marketer to target a very specific group of people with a campaign. This type of highly targeted marketing is highly effective not only in Business but also in other industries like sports writing. Other features include the ability to personalize campaigns, which help your customer feel like they are a part of something rather than just another person.
Customer Success.
Triblio hasn't had any trouble delivering immediate improvement to the ROI and bottom line of companies. In some cases, customers have seen a 10x improvement in ROI. The company has a small number of customers currently, but more success stories could easily change that result.
The Triblio Guarantee.
If the company doesn't deliver promised results within a specified time frame, the company will refund the purchase. That leaves customers with a low risk option to help improve their business model. It's hard to believe that more customers haven't taken Triblio up on their product given their guarantee. But that could easily change once customers start realizing just how valuable the product is.
Future Plans.
The company based in Reston, Virginia, is just getting started. They've succeeded in acquiring a number of customers and have already delivered several success stories. Next steps will likely include the continuous improvement of the software, training for customers, and customer acquisition. Triblio has a bright future and is the world of account based marketing software with open eyes.
Click to read more
and watch the video
or