2016 has been a great year for some of the mobile device manufacturers whereas, it has also been a monumental flop for many others. The question of the hour is whether to buy one of the best 2016's Android phones or to wait and reconsider what 2017 shows up with? It's risky to commit to a new phone -- there's always something cheesy about it. But, it can be such that one of these 5 devices is exactly what you are looking for in a phone. So, before you make a purchase, consider what's yet to come. The list of android phones you might want to wait on is explained below.
One Plus 4
OnePlus finds itself in a very strong position after Google's discontinuation of budget oriented Nexus flagships. OnePlus smartphones are magnificent in design but what makes them unique is better build quality and specifications. From the launch of OnePlus to OnePlus 3 it has got much popularity for its better features and very reliable price.
OnePlus 4 can be expected debut sometime in June or July of 2017. This Smartphone will be supported with 8 GB RAM and run on Qualcomm Snapdragon Processor with 3.2 GHz speed.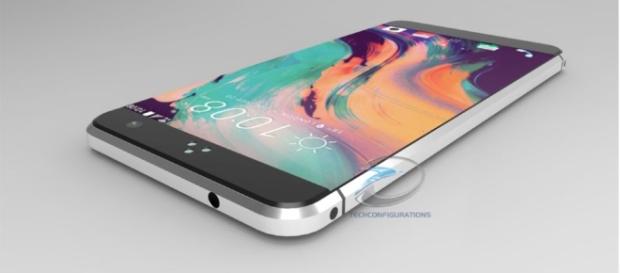 The RAM in One Plus 4 will be highest for any device in present Smartphone market and will feature 64-128GB of internal storage.
The best thing about OnePlus 4 can be thought as it is rumored to be the new 5.5 Inch curved aluminum metal design. OnePlus 4 is an awesome device which is going to be one of the trends changing Smartphone from XIAOMI Smartphone.
Samsung Galaxy S8
Samsung is looking to regain consumer trust with the launch of Samsung Galaxy S8 and will rush out the device after the Note 7 debacle.
The Galaxy S8 is guaranteed to flaunt some of 2017's latest and greatest mobile hardware, but Samsung is keeping a tight lid on details.
The Samsung Galaxy S8 Edge will bring back the curved appeal with many changes expected that will help distinguish it as one of the most functional smartphone concepts we've seen so far. One report from Weibo suggested that one variant of the Galaxy S8 will use a 4K-resolution screen. The main argument for introducing a 4K display is the growing popularity of virtual reality.
Furthermore, chances are such that the device may feature Qualcomm Snapdragon 830 chipset alongside a staggering 6GB of RAM. It could even squeeze in an X16 LTE smartphone modem. It might be facing some short delays and copy the iPhone 7 in ditching the 3.5mm headphone port though.
Nokia D1C
Selecting Microsoft alum Stephen Elop as its CEO was probably a mistake which Nokia made in 2010. Nokia's return to the smartphone industry in 2017 is one of the most looked forward things in the coming year.
HMD Global, the firm that now owns the Nokia license, said that it will hold a press conference at MWC in February, all but confirming that this will mark the company's long-awaited return to the smartphone market.
The upcoming device is allegedly called Nokia D1C and will be available in two variants. A middle-of-the-road Qualcomm Snapdragon 430 SoC will sit at its heart, alongside 2GB or 3GB of RAM depending on the smaller 5-inch model and larger 5.5-inch model respectively. Both of them will feature a 1080p resolution.
LG G6
Since the launch of the LG G4, the entire concept has changed that has helped the series compete with the likes of all the big players including Samsung, HTC, and Apple. I think we can all agree that the LG G5 was a huge flop. LG is hoping the LG G6 will further them into being one of the best smartphones 2017, and with all the innovations that are looking to be packed in it surely will be.
The LG G6 comes with Snapdragon 835 SoC and will support 4GB RAM and 64 GB inbuilt storage capacity. Since the G6 is going to sport a bigger display, the handset needs to come with more than a 3000mAh battery to get the juice going for the whole day and LG is expected to stick with a removable battery as one of its defining features. Speaking of the camera, the wide-angle camera will probably remain on the phone as well.
Click to read more
and watch the video