Google announced the best "Google play" applications of the year
Google summarized the year for its digital content store. Top-5 Applications and many more!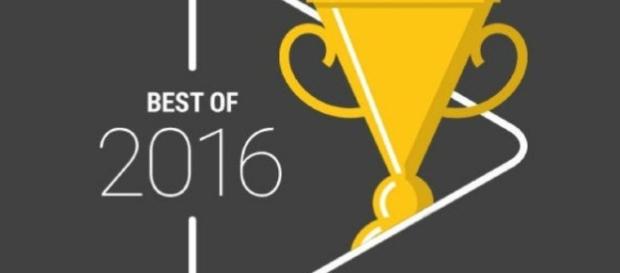 Google summarized the year for its digital content store - "Google Play". Every year the corporation based in California publishes an annual report about the most popular applications, games, movies, TV shows, books and music. As it was expected, Pokemon GO reached this year the first place among games. It is no wonder, because the hit of the year was the fastest mobile game to earn $600 million in revenue (90 day). Pokemon GO is installed on almost 11% of Android devices in the United States and users have spent on this application 45% of smartphone gaming time. Face Changer 2 has become the most popular App of the year with 50 millions of users.
Application swap faces between friends with favorite pop-culture characters. Selfie editing Apps were really trending this year and you can see 2 more of them in the Google store top-5 list: Lumyer and MSQRD. In the Movies rate of 2016 superhero movie franchises are dominating the top-list, as well as in the Books rate, which is leaded by Deadpool comic book. It was even popular then highly expected Harry Potter new book. Game of Thrones kept The Walking Dead away to once again claim the Iron Throne as the most popular TV show of 2016.
Google digital content top five lists
Check out Google Play's top five lists for the most popular content around the world in 2016 below:
TOP TRENDING APPS of 2016
Face Changer
Lumyer - Photo & Selfie Editor
Castbox - Podcast Radio Music
Emoji Keyboard Pro
MSQRD
TOP TRENDING GAMES of 2016
Pokémon GO
Clash Royale
Traffic Rider
slither.io
Dream League Soccer
TOP 5 STREAMED SONGS of 2016
Stressed Out, Twenty One Pilots
Sorry, Justin Bieber
One Dance (feat. WizKid & Kyla), Drake
Don't Let Me Down (feat. Daya), The Chainsmokers
Me, Myself & I, G-Eazy
TOP 5 MOVIES of 2016
Deadpool
Star Wars: The Force Awakens
Zootopia
Captain America: Civil War
Batman v Superman: Dawn Of Justice
TOP 5 TV SHOWS of 2016
Game of Thrones
The Walking Dead
The Big Bang Theory
Mr. Robot
The Flash
TOP 5 BOOKS of 2016
Deadpool Kills the Marvel Universe by Cullen Bunn
Harry Potter and the Cursed Child: Parts One and Two by J.K. Rowling, John Tiffany, Jack Thorne
The Girl on the Train: A Novel by Paula Hawkins
The Art of War by Tzu Sun
Me Before You: A Novel by Jojo Moyes
Google Play Store
Google Play was launched on March 6, 2012, bringing together the Android Market, Google Music, and the Google eBookstore under one brand, marking a shift in Google's digital distribution strategy.
The services operating under the Google Play banner are: Google Music, Google Books, Google Newsstand, Google Movies&TV and Google Games. The Google Play store has reached over 2.2 million apps published and over 50 billion downloads.