It's called GTC4Lusso T and is the first four-seater Ferrari engined 8-cylinder turbo.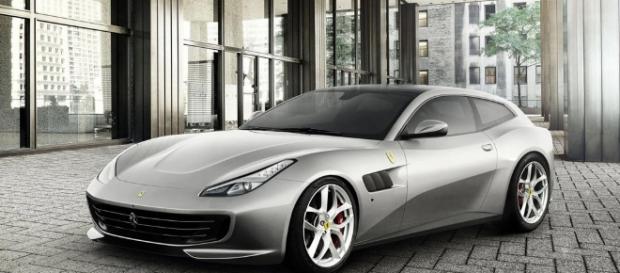 Ferrari GTC4Lusso T is one of the most striking novelties of Maranello car maker for the next year. His debut on the international market, in fact, should take place during the month of February 2017, as well as report the usual well informed. This is none other than a new version of an existing model on the market, shown for the first time at the Geneva Motor Show of the last March 2016. It is a variant with less power than the original model, but still like that, can boast uncommon performance. This model from an aesthetic point of view is exactly the same as the GTC4Lusso but instead has internally big differences.
Ferrari GTC4Lusso T: similarities and differences with V12
At the Paris Motor Show, Ferrari presented the GTC4Lusso T, equipped with the 3.9 V8 biturbo engine already fitted on the California T and the 488 GTB.
The power unit, which replaces the 6.3 V12 aspirated, dispenses in that capacity 610 hp (50 more than California, 60 less than the 488 GTB) at 7,500 rpm and 760 Nm, from 3,000 to 5,250 rpm. While there are many similarities with the V12, starting from the system of four-wheel steering, Ferrari GTC4Lusso T it is distinguished by a substantially different design choice in the kinematic chain. Instead of the four wheel drive system 4RM-Evo, here is the classic rear-wheel drive: it improves the weight (1,740 kg vs 1,790 of the model V12) and changes accordingly also its distribution between the axles (here in 46:54 ratio).
The price of this rear-wheel drive model
From the aesthetic point of view nothing changes, however, compared to the twelve-cylinder model: the shooting brake car body was unchanged, as the auto interiors, with its characteristic dual cockpit instrument panel and infotainment system with touchscreen 10,25''.
Regarding the price, it starts at about $ 250,000 as reported in recent days by the leaders of the Prancing Horse car maker. A very interesting model with which Ferrari is further expanding its range by offering new solutions to its customers. The model will be on sale on the world market from February 2017.
Click to read more
and watch the video
or