Apple to possibly enlarge the new iPhone 8. Set to release in the Fall 2017,new details
Rate this title
Apparently, they're rumored to make a whopping 5.8 inch model to go along with their 5.5 and 4.7 inch ones.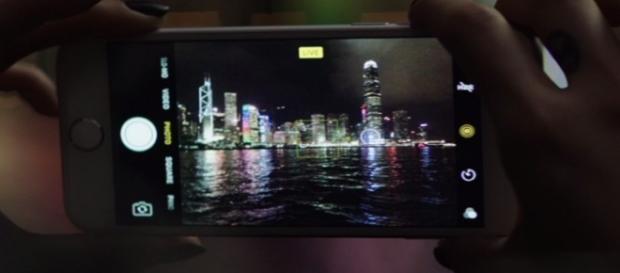 According to a new report from the Forbes news team, it turns out that Apple Inc is already busy, trying to get the new iPhone 8 models produced after experiencing a pretty disappointing sales quarter with the recent release of the iPhone 7. They're reportedly going to offer an even larger size model than the current plus sizes they already have as apart of their line. It sounds like they won't waste much time, getting these new models to market, either, as the release has been set for the second half of 2017.
AMOLED panels for it
It's reported that Apple is going to feature a 4.7, 5.5 and 5.8 inch model in the 2017 release.
They're going to use TFT-LCD panels on the smaller-size models. Then kick in an AMOLED one for the 5.8 inch models. They say this news was leaked by the people over at Digitimes, and it's believed that Apple will attempt to produce around 60 to 70 million of the super-sized ones.
Samsung is in the mix
There are claims that Samsung has been brought on to exclusively, manufacture the OLED panels for the super-sized unit, which will result in about 20 million panels a month. It's believed that the bigger model will feature an "all curve" display. If that is indeed the case, it'll actually be more similar to the 5.5 inch model that is presented in the Galaxy S7 Edge display and that wreck that they're calling the Galaxy Note 7.
It's the 10th anniversary next year
2017 will also mark the 10th anniversary for the iPhone line, and it's believed that a 60 to 70 million production schedule for a single model is quite a bit, especially when you consider the company's recent decline in sales of the iPhone with its recent issues of the 7 model.
However, it's reported that a lot could still change with this line before everything gets finalized.
Production cut by 10 percent
Back to the declining sales topic, it's also being reported that Apple has had to cut back the production of the 2016 iPhone 7 model by 10 percent due to a sales slump, which is no doubt, due in part to all the problematic issues that have been reported with the latest IOS upgrade issues and reported possible hardware issues. Plus, a lot of people just don't feel like buying a new phone. Stay tuned.
Click to read more
and watch the video
or