Apple is ready to join automotive market?
Apple top-manager announced the interest of corporation in driverless automobile market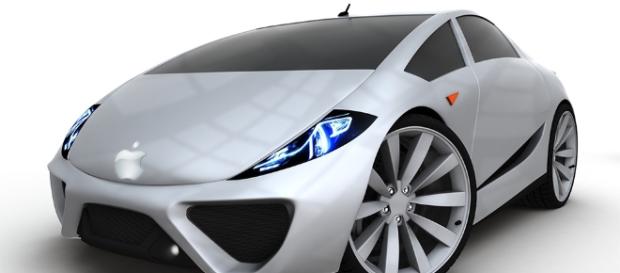 Apple corporation has joined the debate over regulation of driverless automobiles, sending a letter to the National Department traffic safety on the US roads.
Apple urged regulators not to limit the testing of such a vehicles.
According to the Reuters report, the letter from Steve Kenner, the director of product and systems development, to the regulator is the most detailed statement of its interest in the creation of driverless vehicle technology.
Kenner's letter statement said, "Apple uses machine learning to make its products and services smarter, more intuitive, and more personal. The company is investing heavily in the study of machine learning and automation, and is excited about the potential of automated systems in many areas, including transportation." He noted that properly made vehicles could help to prevent millions of Car crashes and thousands of deaths each year.
As far as we know the business strategy of Apple, such a strong interest could be caused by plans to enter into the new booming market.
Is it the next Apple product?
The first rumors about Apple car appeared in 2014, with the launch of "Project Titan" at a secret location near Cupertino. It was reported, that Apple had invited about 1000 high-class workers to create top-secret automotive products. Some of them worked in the automotive industry in companies like Tesla, Ford, and GM. The electric vehicle by Apple with autonomous driving capabilities could be creating in collaboration with big automotive brands, like BMW, Daimler, and Magna Stey. According to Silicon Valley rumors, there were a lot of business talks between top managers of these companies. Anyway, this information hasn't been proven and no-one knows about the current progress of the driverless system development.
On the edge of 2016 Apple has provoked another wave of conjectures about its automotive future plans. They have registered three car-related domains, such as apple.car, apple.cars, and apple.auto. Moreover, they have invested $1 billion into Chinese ride-hailing start-up Didi Chuxing, which is booming in the Asian market. So, it became clear, that the Californian corporation sees its future in the automotive branch too. According to the most ambitious predictions, we could see the driverless automobile by Apple around 2020 but, maybe the corporation will be ready to announce some innovative related products in the near future.
The future of transportation technology
The new technology could solve lots of problems in the future. The main of them is safety. Smart computer driven automobile could dramatically reduce car crash levels, because of the human factor exclusion. More than 1,1 million people a year died in the USA in accidents that involved alcohol impairment, high-speed or aggressive driving.
If a human driver isn't required, automated cars could also reduce labor costs. So, most goods and services will get cheaper. Urban traffic and parking places in the city area could be optimized, as well. This technology could drive us to future economy models and revolutionize the world even more than Smartphones and far more then wireless air-pods. That's why, Apple is definitely ready to join the race.