Nintendo is taking the world gaming console universe to yet another level.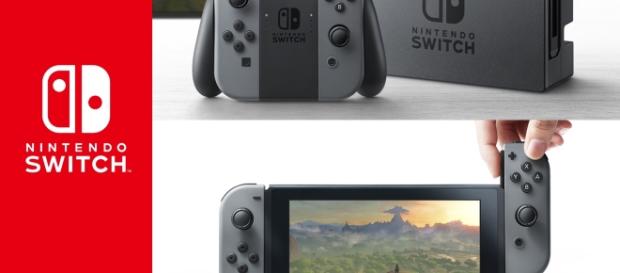 Gaming giant Nintendo has announced the coming of its much anticipated gaming platform (Switch console). In reality, today's technology world needs manufacturers to spell out in plain details the workings or specification of their product at its first press statement release. This is what Nintendo executives failed to do when introducing the product, this singular act of negligence from recent reports, has seen the company's shares in the stock market fall by a whooping 7%. Why this happened, is that the gaming world had become wary of the brand Nintendo due to its 'keep-the-public-in-suspense' policy that later turned to a total disappointment with its Wii U-Style gaming console.
Imagine where Nintendo releases a video preview trailer for the coming Switch gaming console, but nothing in the video points to the fact that the gaming device is touch screen, runs on a 4GB Ram, or its dimension is 6.2 inches, or even the amazing new 720p multi-touch screen. The company only mentioned in the video that the Switch gaming console came with a custom Nvidia Tegra driven chip.
What to expect from the Switch
The announcement of the awesome new gaming console, had left the mouths of Gamers worldwide watering, as gamers thought the Switch would spell an end to 3D game design architecture. Talking to Bloomberg recently, Nintendo's President and CEO Kimishima Tatsumi expressed the company's vision for 3D design architecture, stating that with the aid of Nintendo's software a revolutionizing trend would begin with the introduction of the Switch into the market.
Folks are excited about the great gaming machine coming, Nintendo has also stated that the Switch gaming console will come with Virtual Reality features in the future.
The Switch excitement is building
Talking to Gameblog, director Tabata Hajime of the "Final Fantasy XV" trilogy said he was very keen on having the gaming console once it landed on the market, as a developer he stated other advantages of the gaming console aside from entertaining folks; he also added that the Switch was coming to set a trend off in the gaming industry.
Click to read more
and watch the video
or