Elon Musk unveiled the solar roof tiles which have built-in solar panels.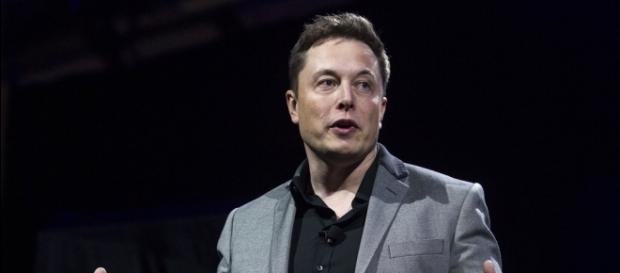 Made from glass, technology giant Tesla has unveiled its solar roof tiles. Compared to the present solar technology, this latest innovation is a more attractive and sleek way to add solar panels to homes. The manufacturing giant which is popular for its range of eco-friendly hybrid cars and its present project at hand, the HyperLoop, a tube that travels at an amazing speed. The HyperLoop after completion will see a complete revolution of transportation worldwide. This comes on the tail of Tesla's take over of ailing energy company, SOLAR CITY (coincidentally, the co-founder and CEO of Solar City is Elon Musk's cousin), this latest discovery has made investors in Tesla frown at the buy-over of Solar City for a whooping $2.6 billion, as they complained that the decision is not business- driven, rather it was an emotional move by Musk to save a family member's business; Elon Musk has vehemently denied these allegations, saying that he needed Solar City to drive Tesla's profits up even if he was setting his cousin on his feet again.
Hollywood was big publicity:
The launch of the solar roof tiles took place on a former set of the Reality TV series "Desperate Housewives" at Universal Studios in Los Angelos. Tesla has not released any official statement with regard to how much it will be costing or an official release date of the roof tiles into the market.
What makes a solar roof tile unique?
Solar roof tiles are made from solar cells, layers of glass and film. The solar panel provides clean and eco-friendly electricity away from humanity's near absolute dependence on fossil fuel. A trendy futuristic fashion style is what the advent of the solar roof tiles is bringing along with it. Tesla, who has found huge success with its line of new-age automobiles, is being looked up to to change the modus operandi in the world's real estate business.
Builders and Architects worldwide have welcomed the new concept, as they say it is an innovation in the right direction. They are also easy to install, and only time will tell how long lasting they are.
Click to read more
and watch the video
or