Cloud technology offers hope and headaches
Storage services are seen as a major opportunity for Intel, but Google executive raises red flags over security threats.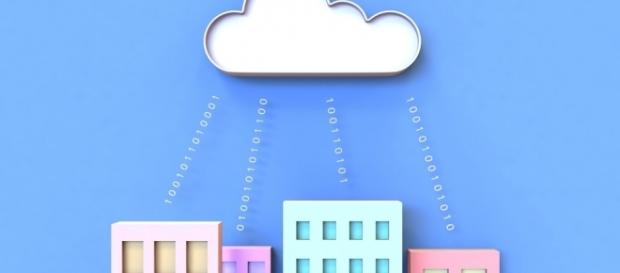 The cloud computing market has rapidly grown so large that some company executives are calling it the next global utility. Major organizations such as Netflix and Dropbox are abandoning in-house data centers and transferring massive amounts of information into storage services located far away from corporate headquarters. But the cloud revolution is not without its own problems, with the most significant being security and a growing concern that the Internet-based model over which critical data is transferred may be more vulnerable than many realize.
Major companies are embracing the cloud in different ways
The current cloud adoption picture is a mixed bag.
Cloud services for Facebook, Evernote and Target are fully private, while Pinterest started in the public cloud and has remained there. A number of large enterprises are moving to a "hybrid' model where they combine public and private clouds to store data based on the needs of their business. General Electric and Walmart follow the hybrid cloud model, and there are indications that Apple is doing the same.
The largest cloud providers are Amazon, Microsoft and Google, and executives from all three firms appeared and spoke last week at the Structure 2016 conference in San Francisco. Presenters included top computing executives from Facebook (they announced a new data switch as part of their Backpack technology) and AT&T (they are rewriting 40 year-old applications and converting them to the cloud).
The overall mood was bullish about the field as exemplified by the comments of venture capitalist Vinod Khosla, who appeared briefly on the event stage. "The cloud has enabled a whole lot of new things," said Khosla. "Every area I look at is being reinvented at a different scale."
The Structure conference offered a glimpse into a number of use cases where cloud technology is reshaping everything from healthcare to the free press. Two executives from Intel talked about the convergence of machine learning (making computers smarter) with cloud networks that enable their customers to improve predictive models. Robust data analysis is making an impact in the healthcare field where some doctors can now predict the onset of deadly septic shock in patients two hours before the event occurs.
In another example presented during the two-day conference, leaders from the International Consortium of Investigative Journalists described how cloud technology played a vital role in the release of the Panama Papers, a trove of nearly 12 million documents that shed new light on the financial dealings of global world leaders and resulted in the resignation of Iceland's prime minister.
Journalists worked with Neo Technology to create a cloud-served searchable database for the papers and developed a system of visual links to track the complex movement of funds from various offshore accounts that the owners wanted to keep hidden.
Security of the Internet could threaten cloud computing
But the cloud is also facing an uncertain future due to the increasing vulnerability of the Internet itself to attack. Scott Jenson, a Google researcher, described Internet of Things (IoT) connected devices as "these horrible little things" that are providing criminals with easier ways to take control of the Web and security tools seem powerless to stop them. "We're using the wrong tinker toys here," said Jenson.
Even more chilling has been the increasing scale of the attacks. Another speaker, Lance Crosby of StackPath, pointed out that Internet attacks have tripled in power just in the last eight months. "By 2020, the Internet could become unusable," warned Crosby, sending a distinct chill through the room of cloud industry attendees.
There is no question that the adoption of cloud technology will continue to grow in 2017 for enterprises large and small. But unless companies are able to get a handle on security flaws in the Internet, a robust computing platform for the future will remain nothing more than a house of cards.