Blockchain: Regulators testing this eco-system that transforms the way business is done
It does away with the need for intermediaries and promotes instant payments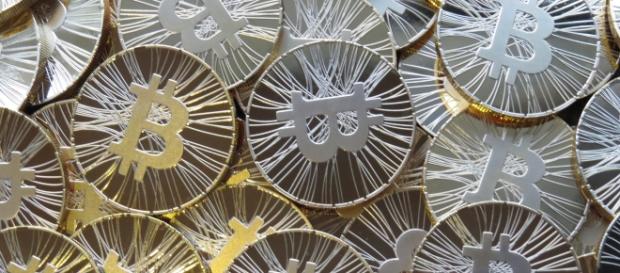 The Monetary Authority of Singapore announced on 16 November the launch of its pilot blockchain for interbank payments in partnership with R3 blockchain research lab.
Working with the local stock exchange and eight local and foreign banks, Singapore's central bank is the latest regulator to test the use of crypto or digital currency and its underlying blockchain technology.
Apart from local participants, namely Singapore Exchange, DBS Bank, UOB Bank, OCBC Bank and BCS Information, a technology provider, the consortium members include Credit Suisse, Bank of American Merrill Lynch, JP Morgan, The Hongkong and Shanghai Banking Corporation and The Tokyo-Mitsubishi Bank UFJ
Fine balance between regulations and innovations
Singapore central bank's managing director, Ravi Menon said that participating banks would deposit cash in exchange for its digital currency.
He added that banks could pay each other directly with this crypto currency. Banks transacting on the blockchain could also use existing common payment gateway. Touching on the point that banks can also redeem the digital currency with MAS for cash, he added the next phase would involve foreign currency payments.with support of another central bank.
The pilot blockchain launch was announced midway through a Singapore FinTech Festival held between 14-18 November which attracted 11,000 participants from 50 countries. FinTech refers to financial technology innovations that are transforming financial services in many ways. Menon said that Singapore's approach is to strike a balance against weighing down technology innovations prematurely with regulations.
As such, MAS launched a regulatory sandbox for financial institutions and FinTech players to test their innovations. The MAS has since received proposals that leverage on technologies that include distributed ledgers, machine learning and big data analytics.
Lowdown on blockchain
Blockchain came into limelight with the launching of bitcoin, the crypto-currency, in 2009. While bitcoin has its supporters and detractors, the technology upon which it is built is attracting the interest of regulators in the capital markets and central banks globally.
The ecosystem efficiently captures data from real-time transactions in blocks which are updated at fixed intervals to form a data chain, hence giving rise to the name blockchain.
It uses what is known as distributed ledger of which multiple copies exist in the network to secure records from tampering and introduces smart contracts that are self-executing.
A chicken and the egg situation
Interested but cautious may well describe the response of financial regulators globally to blockchain and cypto currency.
In June, the Bank of Canada launched its pilot blockchain test and is due to provide a report of its experience, according to news.bitcoin.com. As part of the project, the bank built a functioning blockchain prototype and fiat-backed digital token, the website reported.
In China, the setting up of the China Ledger Alliance, a non-commercial organization focused on research on blockchain shows the great extent of interest in this technology. The website also reported on the release of a paper by the Chinese government entitled 'The Blockchain Technology and Application Whitepaper'. Significantly, one part of it set October 2017 as a deadline for standards to be developed for blockchain to improve security and commercial appeal.
In September, the Bank of England announced that a key part of its plan is for its next generation real-time gross settlement system to work with distributed ledgers.
First-mover advantage
While the hands-off approach is the stand of central banks in Europe and USA, regulators are seen stepping up initiatives to learn 'everything they can', as urged by Federal Reserve chairwoman, Janet Yellen.
As blockchain has yet to be proven as a mainstream technology, central banks hesitant to commit themselves to deadlines are facing calls that they risk losing first-mover advantage.
Click to read more
and watch the video
or