Bixby might become new Siri rival
Samsung shows interest in launching its personal artificial intelligence (AI) assistant.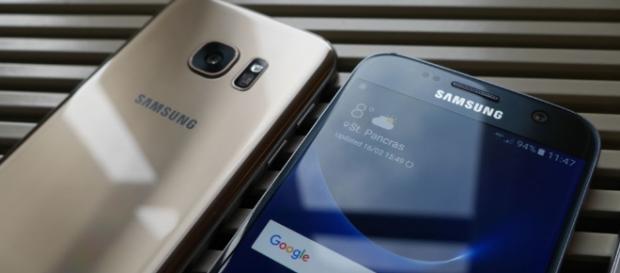 Siri's technologies and capabilities made everyone go crazy about it when Apple became the first company to reveal iPhone's personal assistant. Voice commands became the only requirement to do a lot of stuff such as – scheduling meetings, sending messages or placing phone-calls and many more. Though many people used it in manner which cannot be precisely described.
Microsoft did not wait long enough to launch a Siri rival, Cortana. Microsoft had bought Bing's accessible Tellmo's natural language processing in 2007, which is the basic origin of Cortana's mind-blowing intelligence. Microsoft came up with remarkable and tremendous improvements after properly evaluating and analyzing iPhone's Siri.
A short while after the launch of Apple's Siri, Google Now and Microsoft's Cortana, Facebook, within its Messenger app, came up with its own personal digital assistant "M," which is slightly different from the others mentioned above. "M" isn't solely based on artificial intelligence (AI), which intends real people also work behind the scenes exactly the same way as a customer service representative does – to respond to queries and complete certain tasks.
Samsung plans to buy Viv
By now, Google has the new and improved Assistant, Amazon has Alexa, Apple has Siri, Microsoft has Cortana, Facebook has "M," Hike has Ayesha. Basically, personal artificial intelligence (AI) assistant are becoming the new norm. Samsung is ready to enter the rat race after its declaration to buy an AI assistant, "Viv" which is created by the founder of Siri, Dag Kittlaus.
In the words of CEO of Viv, Dag Kittlaus: "Samsung offers us a unique opportunity to deliver a single conversational interface to the world's apps and services across a diverse range of products, at a global scale". After the collapse of Samsung Galaxy Note 7, Samsung is seeking to rebound and differentiate its devices by the launch of Galaxy S8 smartphone with an artificial intelligence (AI)  digital assistant.
According to Viv, what makes it different is the ease by which apps and services of any company can be integrated with it because of the fact that it is open to third-party developers. It does not require you to set up new personalized preferences each time, instead one can just flow from one device to another and it can be used across multiple devices. Samsung plans not to limit its integration only to smartphones and tablets but also extend it to wearables and home appliances, which will allow the user to ask the television to set a recording or the refrigerator to order some more food.
May be, it's Bixby
According to the rumors, Viv will target its initial steps on the Seoul, South Korea-based firm's next flagship smartphone, the Samsung Galaxy S8, and it will integrate with the third-party services and combine conversational language to dictate messages, respond to queries on demand and perform certain tasks. For the time being, it seems to have the name: Bixby.
During a briefing session, Injong Rhee, CTO of Samsung's Mobile Communications business said, "The deal showcases Samsung's commitment to virtual personal assistants," following the acquisition. Referring to its AI assistant, he said, "Developers can attach and upload services to our agent." He continued to add, "Viv was built with both consumers and developers in mind. This dual focus is also what attracted us to Viv as an ideal candidate to integrate with Samsung home appliances, wearables, and more, as the paradigm of how we interact with technology shifts to intelligent interfaces and voice control."