'Titanfall 2' dazzles with new 4K gameplay video
The exclusive single player video shows 'Titanfall 2' running at 4K on Geforce GTX cards.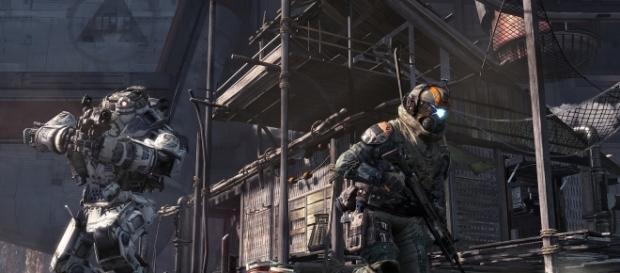 "Titanfall 2" is one of the more anticipated releases coming this fall, and one of the best new features coming to the game is the inclusion of a full single-player story this time around. The original release, exclusive to the Xbox One and PC platforms, was heralded as a fast-paced shooter, however it was put down as a result of there being no standard single-player mode. With "Titanfall 2" releasing on all major platforms this time, Respawn Entertainment has put in the work to be sure this massive feature wasn't missing.
"Titanfall 2" story gameplay shows the PC in action
Released by Nvidia, one of the major graphics card makers on the market today, Respawn showcased some of the story mode running on PC.
The footage, captured on a GTX Titan X Pascal, shows the sci-fi shooter running at a full 4K resolution at 60 frames-per-second. This is key, as much has been made of 4K gaming in recent months, especially with the announcement of the Sony PlayStation 4 Pro and Microsoft's upcoming Project Scorpio and recently released Xbox One S, though the latter only does 4K media and not gaming. PC, however, has been doing 4K for years, and the Titan X shows how effortless it can be in the new video. 
According to Nvidia, a GTX 1080 GPU is recommended to be able to hit that 4K target, however. Then again, the recommended spec only has a GTX 1060 GPU as the target, so playing the game at 1080p shouldn't be too much of a hassle for most PC gamers. Consoles won't hit that metric, but it will be interesting to see if the PS4 Pro uses the kind of upscaling to 4K as is being employed with other titles coming to the platform later this fall. 
Get your first look at Titanfall 2 single player running on a TITAN X at 4K 60FPS! @titanfallgame https://t.co/v8EjLB7WCC pic.twitter.com/W79KAdZxV4

— NVIDIA GeForce (@NVIDIAGeForce) October 19, 2016
"Titanfall 2" releases across the PlayStation 4, Xbox One and PC platforms.
The game seeks to improve and push forward the fast, fluid and vertical experience made popular by the first entry in the series. In the sequel, players will see new additions such as weapons, Titans and mechanics, in addition to the aforementioned single-player experience. Gamers can get their hands on the game come October 28th, 2016.