Tech IPO getting too much heat, US startup Nutanix takes the lead
Rate this title
Tech IPO gains big help, Nutanix IPO opens the door for other companies to come in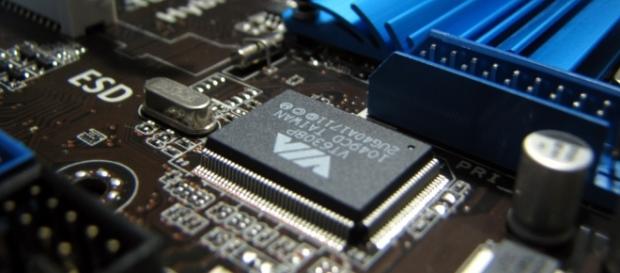 tech IPO (initial public offering) has gotten too much attention recently, creating a good sign of life for the tech world. There were 10 tech IPOs in the US market during the three months ending in September, and the third quarter IPO in the US market has managed to raise about $1.9 billion.
Nutanix IPO
The massive market onslaught was led by hyper-converged data center infrastructure provider Nutanix, which has now sold on the NASDAQ market under the symbol NTNX. The cloud data storage firm, whose stock has hit 131 percent on its debut on Friday, has made around $237.9 million in its initial public offering. For Nutanix, the IPO on Friday has been a huge success.
The shares were priced at $16.00 and are now standing at $37.00 apiece, which makes Nutanix's market capitalisation a whopping $5 billion.
The US-based cloud storage firm has struck some luck on its first day of trading, partly because of the reduced concern about the stability of German-based #Deutsche Bank. Another big reason for its IPO success is that Nutanix's business, which is about hyper-converged IT infrastructure, is also at the center of the #latest tech wave.
Nutanix, the IPO leader
For starters, Nutanix is a software company that provides hyper-converged IT infrastructure and delivers many of the benefits of public cloud services. Additionally, Nutanix software eliminates the need for separate storage arrays or additional hardware.
Nutanix has received $312.2 million funding from various venture capital firms.
It reached a $1 billion valuation or "unicorn status" in 2013. The following year, Nutanix has managed to raise an additional $140 million in a Series E funding round, valuing the cloud storage firm at approximately $2 billion. 
Nutanix first filed for an initial public offering in December 2015, but it does not go well. It reported a net loss in its fiscal year ending of $126 million.
The Nutanix's effect in the market
Although Nutanix's IPO was criticised for having the price set so low, the firm has received a warm welcome and investors saw lots of upsides buy the stock. The market reaction has become a good news for a great number of long-suffering venture capitalists who had been pumping up valuations of startups. This also a good sign for other high-growth startups, which now can be more confident about their own initial public offerings. Analysts said that Nutanix's IPO may lead other startups to pull the trigger and go for their prospective IPOs.
Click to read more
and watch the video
or