Startups show unshakable faith they will be next Uber or Amazon
Rate this title
Healthcare, pet services, and the shared economy are among the industries addressed by new technologies.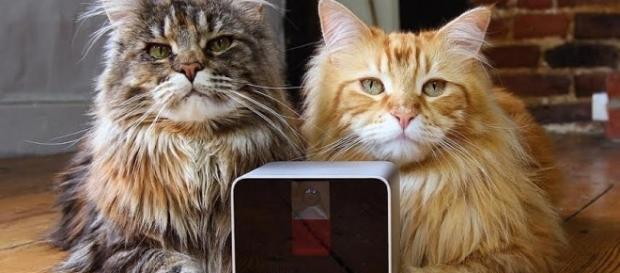 Over the span of less than 24 hours last week, two different showcase events in San Francisco highlighted a crop of new technology Startup companies. And while the percentage of the fledgling firms who actually succeed will be small, there were some intriguing takes on old problems and attempts to exploit major new markets as startup firms feel increasing pressure from investors to show profit along with growth.
Two major events highlight startup technology in San Francisco
The two events – Pepcom's Holiday Spectacular and 500 Startups Batch Demo Day – brought startups together with the media and analyst community in what generally amounts to a sneak preview.
Many of the startups on display offered products and services that could attract larger attention at CES, the monster global consumer electronics and consumer trade show that will be held in Las Vegas two months from now.
New technology for healthcare continues to emerge. Siren Care has developed wearable technology for socks that tracks temperature increases in feet and sends alerts to your smartphone when significant changes occur. The smart socks are designed to deal with problems caused by diabetes.
Arthur Health is a connected pharmacy platform and a smart pill bottle with a companion mobile app that tracks dosage and sends reminders. The startup is seeking to address the mega-billion dollar problem of people who forget to take their medicine or mistakenly overdose.
Another trend worth watching will be new technology platforms built on the sharing economy.
Croissant offers an Uber-like approach to the shared work space by signing up with partners who provide co-working facilities in New York and San Francisco at three different payment tiers.
Outsite is creating a network of houses for budding entrepreneurs to bring their teams of employees together in an environment where they can work, play, and even sleep. Some of the company's houses come equipped with a hot tub, yoga room, and ocean views.
Pet care is attracting innovation and investment
The pet care industry continues to be a growing market for new technology. Petcube provides a four-inch box that lets owners view, converse, and play remotely with their pets. The box comes with a laser pointer, controlled by a mobile app, that can be aimed at the floor and drive cats crazy.
Rover.com provides a large network of pet sitters nationwide. They've added a mobile app that allows sitters and dog walkers to share information with owners, including the pooch's route, photos, and bathroom breaks.
Veterinary care is also being addressed through one startup that just launched in Silicon Valley. Treat connects pet owners with licensed vets via video chat and also delivers food, accessories, and even a groomer on demand.
New hardware technology is being aimed at the security camera and laptop markets. Ezviz has expanded its security camera product line to include functionality for links to Amazon Echo and other connected devices inside the smart home. AirBar, which launched at CES in January, provides a slim sensor that attaches to a PC and turns the screen into touch-responsive. The bar throws a tiny beam of light across the screen enabling pinch, zoom and swipe moves while using the computer.
There is also a startup that seeks to address one area not traditionally viewed as fertile ground for innovation: religion. ROHO is a new platform that provides a curated, on-demand library of sermons. It was started by a minister who became offended while watching a sermon on YouTube that was suddenly interrupted by a liquor ad. He joins a lengthy list of startup founders who demonstrated their technology last week and are now praying for success.
Click to read more
and watch the video
or