Salesforce partnership with Microsoft is cooling off
Dreamforce conference highlights less visible role for Microsoft than in prior years.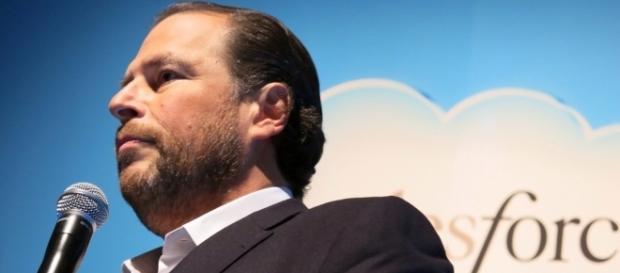 What began as a promising strategic partnership between Salesforce and Microsoft nearly three years ago has officially entered a new phase: cool with a strong possibility of colder. And recent developments involving acquisitions of companies by both competitors appear to be setting the stage for a renewal of their rivalry as they move into 2017 and beyond.
Microsoft has lower profile at Dreamforce 2016
Evidence for the changed relationship between Salesforce and Microsoft could be found this week in San Francisco where over 170,000 Salesforce customers, partners, analysts, and press converged for the company's annual Dreamforce conference.
Although Microsoft was again an exhibitor on the Dreamforce "Cloud Expo" floor, the absence of any company executive on the week's keynote agenda stood in marked contrast to what took place in 2015.
Last year, in conversation with Salesforce CEO Marc Benioff during his keynote address, Microsoft chairman John Thompson sat in the front row and declared that he was pleased to be attending his first Dreamforce saying "it won't be my last." Benioff even briefly shared the stage with Microsoft CEO Satya Nadella, saying that the two "had become good friends over the last couple of years."
What a difference a year makes. The first sign of a crack in the friendship appeared in August when Salesforce announced the purchase of Quip, a word processing app that essentially combines Word and Excel-like functions in one document on the company's software platform.
Dreamforce attendees heard Tim Kendall, the president of Pinterest, sing Quip's praises this week as a loyal customer. "It works so well on mobile and it is super fast," said Kendall.
Then the news broke late last week that Salesforce has expressed antitrust concerns to the European Union about Microsoft's acquisition of the social media giant LinkedIn. Microsoft has already met requirements in Canada and the U.S.
Salesforce rumored to be interested in Twitter
The Salesforce opposition comes against a backdrop of swirling rumor that overshadowed much of the news coming out of the company's major annual gathering this week. Salesforce, a cloud software service provider, had originally bid to acquire LinkedIn themselves, only to lose to Microsoft. Now there is rampant speculation that Salesforce is trying to acquire Twitter as a counterpoint to their software rival's purchase of LinkedIn.
If Salesforce is successful, the price will be steep. The expected cost to acquire Twitter and their rich trove of user data is in the $20 billion range.
Salesforce has been on a buying spree as it is, purchasing Demandware (e-commerce) and BeyondCore (business analytics) earlier this year, in addition to Quip. On Monday, they announced the acquisition of Krux, an artificial intelligence company. The total bill so far: over $4 billion and counting.
Benioff acknowledged his firm's shopping appetite in his own keynote remarks on Wednesday, describing it as a process where "we've been able to stitch together this amazing platform." It's clear that a key cornerstone of the Salesforce strategy is to offer artificial intelligence tools to their customers through a technology offering they have branded as Einstein.
At one point during his keynote address, Benioff enthusiastically asked everyone in the cavernous convention hall to raise their hand if they owned a smartphone, then paused when a group of monks sat immobile in their seats before him. "Ah, yes, except for the monks," said Benioff, "as they give us moment of solitude in the keynote." The Salesforce CEO may not find many such quiet moments in the months ahead, especially if he is successful in buying Twitter and his rivalry with Microsoft flames anew.
Click to read more
and watch the video
or