Rockstar Games reveals 'Red Dead Redemption 2' and a release date
The sequel to the critically acclaimed 2010 title gets a trailer and a release date.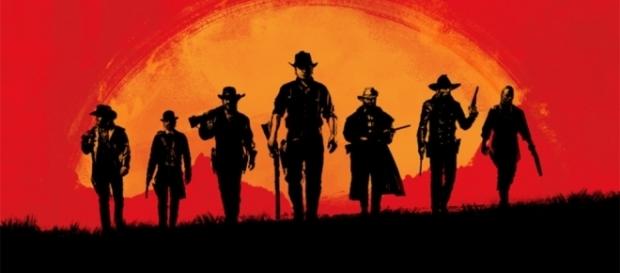 It's been 6 years since Rockstar San Diego revolutionized the open-world genre with 'Red Dead Redemption.' Back in 2010, the immersive wild west landscape mixed with the gritty and poignant tale of John Marston garnered massive acclaim from fans and critics alike. Since then, the genre has evolved even further. Games such as Bethesda's 'Elder Scrolls V: Skyrim,' CD Projekt Red's 'The Witcher 3: Wild Hunt,' and Rockstar's own 'Grand Theft Auto V' changed the expectations of sandbox games for years to come.
With 'Red Dead Redemption 2,' can Rockstar rekindle the same spark?
From Revolver to Redemption
The series began with 'Red Dead Revolver' on the PS2. The game was originally going to be published by Capcom and developed by a San Diego based company called Angel Studios.
The game caught the eye of Rockstar who then purchased the rights to the game along with Angel Studios. The game had a heavy Spaghetti Western influence with a grainy film effect for cutscenes and a tale of revenge featuring exaggerated bloodshed. Angel Studios became Rockstar San Diego, who followed up 'Red Dead Revolver' with a sequel in 2010.
The tale of John Marston
'Red Dead Redemption' put players in the western boots of former outlaw John Marston. He used to ride with a gang until they left him to die. It's then that John makes a deal with the government to bring his former partners in crime to justice in exchange for the safety of his family and the opportunity to live a peaceful farm life with his wife and child. Boasting stronger storytelling than its predecessor and a sandbox that gave Liberty City a run for its money, the game made a lot of critics' "Game of the Year" for 2010.
The second Redemption
Details on the long anticipated 'Red Dead Redemption 2' are scarce. As of now, Rockstar has yet to disclose plot details. However, the studio has confirmed there will be feature single player and online multiplayer components. Based on the trailer, it looks as if it might incorporate multiple playable characters similar to how 'Grand Theft Auto V' introduced the concept of three playable characters to the series. The game is slated for a 2017 release for PS4 and Xbox One with the PS4 version being a timed exclusive.
Click to read more
and watch the video
or