Pokemon to make strong comeback, first movie to return to the big screen
Rate this title
'Pokemon: The First Movie' to make a big return to theaters for its 20th anniversary.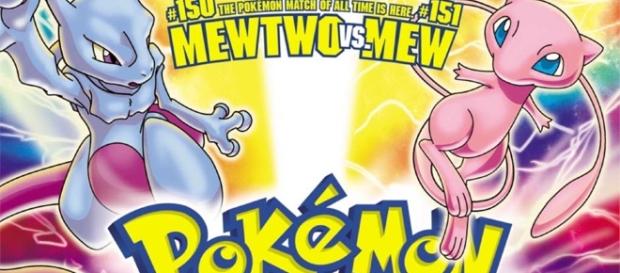 It's the buzz of the anime world, "Pokemon: The First Movie" will make a surprise comeback to the big screen later this year. The Pokemon Company is currently celebrating the 20th anniversary of the successful Pokemon franchise, and as a part of its celebration, the company decided to bring back the very first Pokemon film to select theaters.
The Pokemon Company is teaming up with Cinemark to bring the first full-length animated Pokemon movie to theaters across the United States. Fortunately, the ticket won't cost so much for everyone, because tickets are sold for only $5 each.
The first movie
According to The Pokemon Company, participating Cinemark theaters will be showing "Pokemon: The First Movie" and "Pikachu's Vacation" at over 200 locations across the United States on October 29 and November 1.
The movie, which centers on Ash and Pikachu's confrontation with Mewtwo, tells the story of the Pokemon Mewtwo creating an army of clone Pokemon.
Produced by Nintendo and 4Kids Entertainment, the English-language version was first released in North America on November 10, 1999. The movie consists of three segments. "Pikachu's Vacation," a 21-minute feature focusing mainly on Pikachu, "The Origin of Mewtwo," a 10-minute prologue to the main feature and "Mewtwo Strikes Back," the 75-minute main film feature. 
The box office hit
"Pokemon: The First Movie" was a box office hit worldwide, topping the box office charts in its first-day opening weekend, and grossing $163.6 million worldwide. To date, the movie has made a whopping $414 million worldwide, making it the fourth highest-grossing animated film worldwide.
The Pokemon franchise has been around for decades, but its popularity has surged in recent months due to the phenomenon hit mobile game Pokemon GO. Pokemon fans will most likely be charmed to hear that the movie is making a strong comeback to theaters.
Fans who wants to see the movie should consider picking up tickets immediately. Tickets are now available at $5 each and can be pre-order at Cinemark.com. The Pokemon: The First Movie will only have one showing on October 29 and November 1, so tickets are limited and may sell out quickly.
Click to read more
and watch the video
or