New 'iPhone 7' reportedly plagued with serious connectivity, security and bluetooth issues
iPhone 7's iOS 10 serving up LTE connectivity problems & security threats. Possible hardware issues suspected too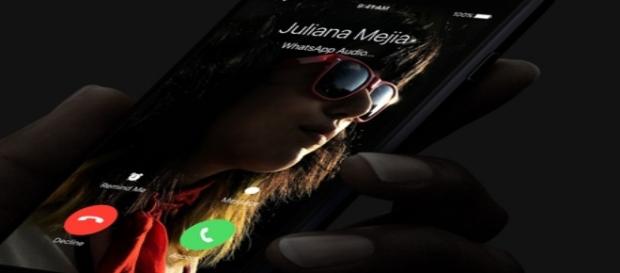 According to the people over at gamenguide.com, there are numerous reports out there that reveal iPhone 7 owners have been getting a lot of T-Mobile LTE connectivity issues with the iOS 10 operating system, which has set them back to having to use their much slower 3g network instead.
T-Mobile telling their customers to delay using iOS 10
In light of this, T-Mobile advised their customers not to use the iOS 10 operating system until the issues were resolved. Other issues with the new firmware that were mentioned, are security threats and features of the iPhone 7. Users got disconnected for no apparent reason when trying to execute a voice-over call.
The iOS 10.0.3 firmware update should fix the issues
Apple has reportedly released a fix for these issues with the iOS 10.0.3 software update. They also mentioned that there was a heavy security breach with iTunes that allowed hackers to get access. The latest firmware should reportedly fix this problem.
If the latest firmware hasn't already popped up on the iphone 7 devices, it's highly advised that users, immediately go to their setting and tap on the software update option to see if the update is available for them to download. Users can also get the update via iTunes.
Other firmware patches were released
Also, it's reported that Apple released patches before the 10.0.3 one. They released 10.0.1 to fix some problems that were not mentioned. Then they followed that up with 10.0.2 to address call audio issues.
Only Verizon customers can currently use iOS 10.0.3
Some other news from the people at techtimes, reveal that, as of 2 days ago, only Verizon customers had access to the latest update, leaving T-Mobile, AT&T and Sprint customers fresh out of luck. Apparently, the latest update, only fixes issues with the Qualcomm modem that Verizon uses on its network. Most of the other networks use intel modems
Some bluetooth problems also reported
Also, earlier this month, there were issues with the iPhone 7 Bluetooth connectivity. Apparently, user's phones weren't able to automatically connect to paired devices. There's reports that even car models from companies like: Toyota Venza, Volkswagen Jetta GLI, Ford Focus and BMW 335i, have experienced bluetooth issues with iPhone 7, which could possibly indicate that hardware problems might reportedly be the culprit over software issues.
Older iPhones are working better with iOS 10
Older iPhone models that are running the same, latest iOS firmware, haven't been experience the problems that the current iPhone 7 model has seen. Stay tuned.