iPhone 7 new iOS 10.1 update released with major fixes,incredible Portrait mode and more
The new update delivers critical security patches, clears up other 10.0 bugs, and more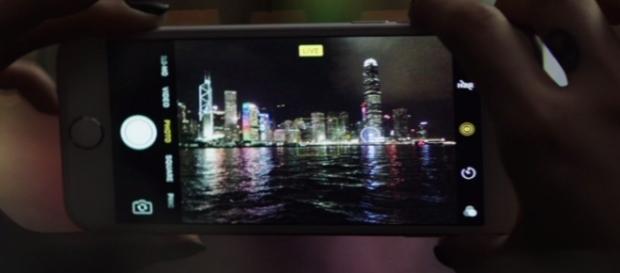 According to a new report from the people over Tech Crunch, Apple has recently dropped the new iOS 10.1 update, which is delivering up an amazing Portrait mode, specifically for the iPhone 7 Plus model. At the moment, users can reportedly get the latest update by hitting up the Settings application. The 2nd option, is to plug the phone into iTunes to get the update.
Instructions to get the new update as fast as possible
To give you guys some more detailed instructions on how to get the update through the Settings option, just go to the "Settings" tab. Then tap on "General" tab. From there, you're going to click on the "Software Update" tab, and you're all set.
It's reported that this is the most quickest way to get the update.
All Apple product users are advised to get the new update
Also, even if you don't have an iPhone 7 Plus, it's advised that you still update to the 10.1 firmware, because it's supposed to help get rid of some the kinks that the 10.0 firmware presented. It'll also provided some very critical security fixes.
2 lenses are used to detect really deep levels
As mentioned, earlier, this new update provides a Portrait mode for the iPhone 7 Plus, which is being described as really incredible. It's supposedly, uses two lenses on the phone to create background blur for the background layers. The lenses also detect levels that go about 9 levels deep. You can also customize the effect to fit your own needs.
The new mode will need some adjusting
Like with anything, you will have to work at adjusting the new Portrait mode until it fits your liking.
However, if you just can't get it right, there is an option to disable the new mode after taking a photo, which will just give you the original snap shot minus the blurring effect.
The new mode served up some great photos
Currently, the new Portrait mode is considered to be in beta even though the iOS 10.1 firmware, as a whole, is out of beta. I saw some photos, taken with the new Portrait mode, and they did come out crystal clear and very sharp. So, Apple users might definitely want to give it a try.
iPhone 7 Qualcomm modems are beating the Intel ones
In related news, there's also some reports out there that are claiming the Qualcomm modem, which is being used in some of the iPhone 7 models, is performing way better than the Intel modems, especially in areas where the signal is weak. It's reported that the Qualcomm modem is serving up faster downloads where the signal isn't the strongest. However, the Appleinsider.com people, say that both modems should perform about the same where the signal is strong. Stay tuned.
Click to read more
and watch the video
or