Google Pixel new smartphone: good things come to those who wait
Rate this title
Everybody is going to want a new Pixel smartphone and reactions on social media tell us why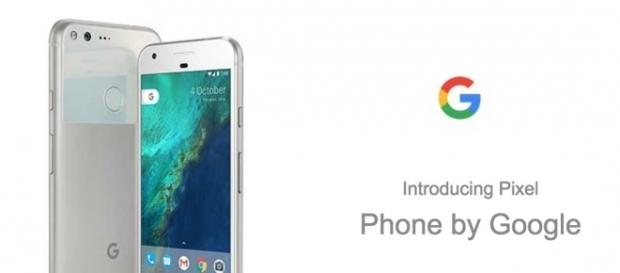 The Google official announcement about their new Pixel Smartphone tells us all about how they are the smartest, simply the 'bestest' thing to ever happen in the world of human communication. Well they would - they made it and they want to see it sell. But reactions from the consumers on social media seems to be one of eager anticipation. Good things come to those who wait, so those who rushed off to buy Apple's iPhone 7 might regret their hasty decision if the Pixel turns out to be every bit as good as advertised.
New smartphones come out all the time but new releases are not old hat and probably never will be, as the smartphone world has become an extension of our modern world that is considered a must-have necessity.
All these Apple noobs just bought the iPhone 7. The best things in life, come to those who wait. @google #Pixel #GooglePixel

— Ben Greenwood (@BenGreenwood) October 4, 2016
Software and battery life
There is a lot of software on the phone, and batteries are devoured by software in no time at all. There's nothing worse that wanting to capture that special moment and the battery ups and dies - so some people questioned this. Not to worry - according to Brian Rakowski, Googles VP Product Management, the battery will last a full seven hours and only take 15 minutes to charge up.
Even with the bigger battery I think I am favoring the #GooglePixel over the #GooglePixelXL. Need a smaller phone in my life!

— Erica Griffin (@iAm_erica) October 4, 2016
Google Assistant and speech control
One of the big things Google are touting is the Google Assistant.
Times have changed and everything has moved on since the olden days of the early 2000's, but some of you might recall the Windows Assistant from the depths of time. One can only hope this one won't be as annoying and feeble. According to Google, the Assistant will almost be like having an intelligent robot in your hand. Hey - you can talk to it and it will do things for you, like navigate to meet a friend when you say "Take me there."
Sorry to keep comparing with Windows, but speech recognition - the last time most people tried it - induced tech rage and frustrated weeping. A long discussion on Quora pointed out that the Android Bluetooth voice control was completely useless. If Google have come up with decent voice activated controls on the new Pixel then they have to have boosted the dead in the water since 2003 technology. Many tech buffs believe that it will never replace mainstream interfaces and that it will never be up to the standard that can replace touch screens. But it sounds like a kind of fun interface anyway.
12.3MP Camera - zero shutter lag
The 12.3 megapixel camera is a plus as it saves everyone the effort of buying a new camera that will devalue the next day and end up in the trashcan.The free unlimited photo and video storage facility on Google Photos will appeal to everyone, but photos are photos and most new smartphones deliver those. But the smartburst multiple action shots have a feature that will automatically select the best shot of the bunch which is very useful. But most important, the camera uses HDR by default and that means zero shutter lag, as pointed out by Twitters MensXp.
The camera uses HDR by default. This is a huge thing. ZERO SHUTTER LAG.#MadeByGoogle #GooglePixel

— MensXP (@MensXP) October 4, 2016
The all important headphone jack
The Android devotees are sniggering over the retro but once again very useful headphone jack on Google's Pixel that Apple decided to drop. People are making money writing tips and suggestion articles and creating videos to help furious customers get around that little problem, which may have been motivated by "courage" to venture into new waters but was probably premature. Consumers are reacting with some sarcasm toward Apple.
Oh, look, there's a 3.5mm audio jack on the #GooglePixel phone. How retro! https://t.co/We1U2lrsVh #MadeByGoogle

— Stephen Shankland (@stshank) October 4, 2016
Pre-orders for the 5" and 5.5" Pixel smartphones powered by the latest Android 7.1 Nougat operating system have opened already and at around $600 to $700 is about right for the new technology. The Google Pixel smartphone will be available in the USA, UK, Canada and Australia first. The rest of the world will have to watch and wait enviously. 
Sure, we've seen absolutely everything but I'm still super excited about the #GooglePixel launch today 😎

— Ash Tailor (@tremblingwater) October 4, 2016
Click to read more
and watch the video
or