Google Pixel: a new kid on the smartphone block
Google has just released a smartphone to rival iPhone7 and drive Samsung Note 7 out of the game altogether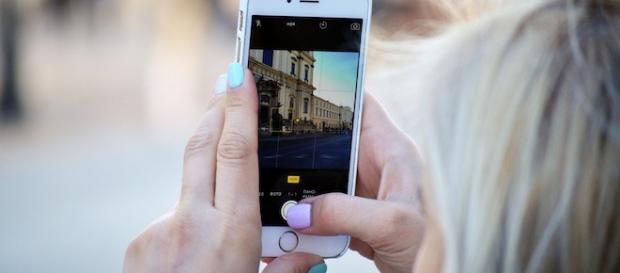 Google has just released the Pixel smartphone to rival iPhone 7 and Samsung Note 7. Google PIxel comes with a Google Assistant built in. The selfie camera is more powerful than iPhone's and, the best thing, it comes with unlimited photo storage (Oh yeah, it also has a headphone jack!)
The best feature
Arguably, the best feature of Pixel is its unlimited photo and video storage. I think I'd personally buy the smartphone for this feature alone.  iPhone 7 is cool and trendy and all that but I think if I ever would want to try out any other phone in the market it would be Pixel. The photo storage works via Google Photos.
It will now be possible to save as many photographs as possible without compromising the picture quality and without worrying about the phone's storage memory - after all we want extra storage for saving the unwanted stream of photos (probably selfies.)
Pixel will be available in three colors: Quite Black, Very Silver and Really Blue. The phone also comes in a bigger size as Pixel XL.
According to "Wall Street Journal" Discover Channel on Snapchat, Google has claimed that Pixel "can derive seven hours of battery life from 15 minutes of charging."
Pixel vs iPhone7 
Google Pixel will compete directly with Apple's iPhone 7 in many ways than one. The fact that Samsung Galaxy Note 7 is out of the market already (well, sort of) the only competitor left in the smartphone market is Apple. Pixel costs the same as iPhone 7 does ($649), it has a powerful camera and a headphone jack, a feature that is absent in Apple's new product and has put off many iPhone customers. 
Many critics like Tarun Pathak, a Senior Analyst at the Mobile Devices and Ecosystems at Delhi-based Counterpoint Research, have claimed that Pixel's introduction in the smartphone market has posed a threat to the "Apple ecosystem." In the following statement as published by "The Economic Times" Mr.
Pathak also added that Pixel, the new kid on the smartphone block, "will also get software and security updates directly from Google":
"Google, while merging software and hardware towards creating a a new eco-system, poses a direct threat to the  Apple ecosystem. Pixel will come with the newest Android operating system - Android 7.1 Nougat. Pixel phones will also get software and security updates as soon as they are available, directly from Google,"  said Tarun Pathak.
Other Google products 
Almost all of the Google's products come with a virtual reality-assisted feature "which allows software to make inferences and decisions to make products more useful with voice commands."
Google Home: It's the new voice-activated speaker that connects to your Google account. It can answer questions about your daily schedule and you can make it do things like tell it to play music or stream a video on on your TV. It cost $129 and is due out next month. The gadget aims to rival Amazon's Echo that allows users to ask a virtual assistant called Alexa the answer to questions and perform tasks.
Sharp has also unveiled a 'Home Assistant' gadget at a technology show in Japan, reports "Wall Street Journal."
Daydream View: a new VR headset. It only works with Pixel smartphone and comes in many different colors (better than spending extra bucks for iPhone7 cordless headphones.) 
Nexus and Google Glass
Alphabet, Google's parent company, entered the 'tech game' with the introduction of its Nexus smartphone in the tech industry. Then came the Google Glass - an eyewear that projected information in a smartphone-like hands-free format; wearers communicated with the internet via natural language voice-commands. The gadget created a buzz in the world when it launched in the market in 2014. However, the expensive price-tag of really put the users off in general. As a result Google Glass was a total failure.