Fintechs with critical mass disrupt banking sector
Asian banks: Start digital transformation journey or be eclipsed by players outside industry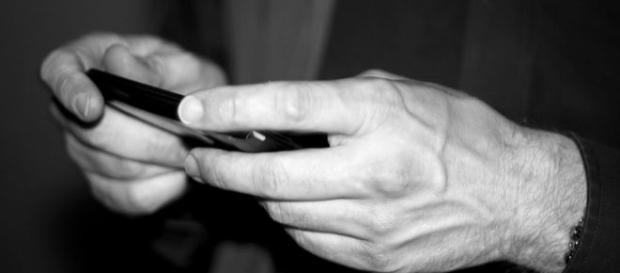 A changing technology landscape over the next five years and poorer returns are on the cards for banks in Asia unless the players embrace financial technology or fintech and start to transform the way they do business. Fintech refers to companies developing a new generation of software offering financial services to consumers who would otherwise, not have access with traditional banking practices.
This was a message in a keynote speech by Piyush Gupta, CEO of DBS, a Singapore-based and Southeast Asia's largest bank, at a forum in Singapore on 30 September at the Singapore PE-VC Summit 2016 for private equity and venture capalists.
Embrace technology or risk failure
Although he does not foresee another Lehman spectre, Piyush Gupta said in his speech that the industry is on a 'burning platform' and poorer results and compressed margins are predictable with 'other people coming into the game'.
He added that the dramatic changes over the next five years require that banks start on the transformation journey straightaway. He touched on the legacy technology and the need to reimagine customer experience as well as having to deal with fundamental cultural changes as challenges for the industry. 'Some will succeed, many won't,' he said.
Banks can tie up with fintechs
Highlighting the options for banks, he said the industry can tie up with fintechs to harness their technology capabilities while complementing their in-house strengths such as in clearing and settlement systems as well as in consumer trust.
He said the peer-to-peer or P2P solutions of fintechs are based on the belief that they offer better credit algorithm, a better credit model. The benefits foreseen lie in the use of data more intelligently or providing access to different kinds of data. However, he highlighted the point that P2P solutions have not be proven through business cycles, especially in a down cycle. At such times, he stressed that one can expect to see delinquency rates move up for many of these digital solutions.
In an earlier interview with dealstreetasia, he said there were 12,000 fintech startups which raised over US$65 billion from private equity or PE last year. The single biggest PE investment was attracted to fintech, more than medtech sector.
Fintechs with large customer bases are formidable challengers
On the other hand, the large customer bases of 'platform companies' such as Apple, Alibaba and Tencent contribute to facilitate their provision of payment and lending services. As such, they are more formidable challengers to incumbent banks, he said.
For example, he reiterated that Alipay, the mobile payment and banking services app within Alibaba group, hit US$71 billion in transactions in less than a year. DBS took 50 years to get there, Gupta said.
Walking the talk
DBS has 280 branches across 18 markets in Asia with about 22,000 employees and assets of approximately US$350 billion. Headquartered and listed in Singapore, it has a growing presence in Greater China, Southeast Asia and South Asia.
It has began its digital transformation journey and announced plans to add to its US$430 million budget on technology each year. Over the next three years, it will be investing a further US$143 million to better harness digital technology.
In 2014, it launched its mobile wallet called PayLah! allowing customers to transfer funds to others, just by keying in the payee's mobile number. Earlier this year, it launched India's mobile-only bank, called digibank, allowing customers to access bank services using smartphones and tablets.
The wide-ranging measures it has in place to embrace digital technology includes the promotion of a culture for innovation which extend to support for accelerator programs for startups. The measures also include working with industry leaders and research institutes on data analytics and artificial intelligence.
Click to read more
and watch the video
or