Whoever wins in November will confront regulatory issues for the growing financial tech sector.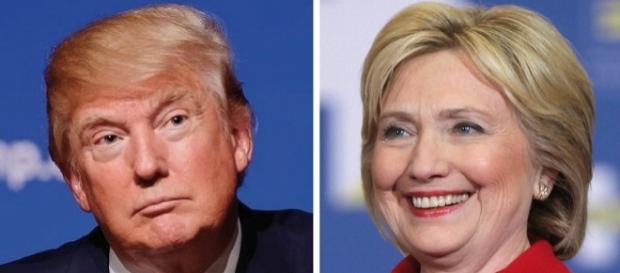 Among the various challenges facing the next president of the United States, one that either Hillary Clinton or Donald Trump will have to confront is the growth of financial technology (Fintech) companies. New tech firms are introducing novel ways to obtain funding outside of the traditional banking system, leading at least one government agency to bring enforcement actions against them. And bringing order to chaos won't be easy because current regulatory oversight is a tangled web that threatens to derail innovation and limit consumer choice.
Fintech is the focus at Money 20/20 in Las Vegas
A closer look at the Fintech picture and potential scenarios post-Election Day was provided on Sunday at the Money 20/20 Conference in Las Vegas.
Panels of experts, including Tim Pawlenty (former Governor of Minnesota), spoke candidly about the current state of affairs before many of the 11,000 attendees.
Much of what is driving this election season is anger. "Anything characterized as Wall Street remains very unpopular," said Pawlenty during his Money 20/20 presentation. "People are mad."
Fintech companies are attempting to capitalize on that anger by opening new banking channels for the underserved. Potential customers include small businesses, students seeking loans, and people who do not have credit or bank accounts. But as some of these new companies begin to grow they are drawing increased scrutiny from multiple government agencies chartered to protect consumers and regulate the nation's financial system. Some of these watchdogs include the OCC, FDIC, and NCUA.
The agency with the most impact, however, is the Credit Fraud Protection Bureau (CFPB) which has been aggressive over the past year in taking action against some Fintech firms. In September, the Bureau ordered LendUp, an online lending company operating in 24 states, to pay nearly $4 million in fines and refunds after an investigation found that they had failed to deliver on promised benefits.
Speaking at Money 20/20 on Sunday, Richard Cordray, director of the CFPB, delivered a firm message. "We're not looking to punish anyone for raising novel issues," said Cordray. "But companies cannot engage in deceptive conduct."
Companies seek government help as Election Day draws near
The actions of the CFPB and other agencies have left many Fintech companies pleading for regulatory guidance and a streamlined structure as they build their businesses in competition with big banks. One such firm – CommonBond – uses data and technology to lower the cost of student loans. Co-founder David Klein expressed frustration during one panel discussion.
"We're peanuts in terms of the larger banks," said Klein. "Allow us to tap capital sources so we can compete with larger traditional institutions."
Whether the next president will heed calls for simplifying the tangled regulatory structure was the subject of another discussion during the Money 20/20 conference. "Neither candidate has put much meat on the bone in terms of Fintech," said former governor Pawlenty. "It remains to be seen."
However, Neal Wolin, former deputy secretary of the Treasury Department, pointed to statements released by Hillary Clinton in August that promised to reduce unnecessary regulation and embraced the sector by name. "Clinton has at least expressed an interest in Fintech," said Wolin.
Both Pawlenty and Wolin believe that Congress will not address the regulatory morass in the coming year, anticipating that neither party will emerge with 60 votes in the Senate. This means that the CFPB will continue to wield power over technology firms. "I think the governing structure at CFPB will remain as it is," said Wolin.
Fintech companies gathered this week in Las Vegas strongly believe that their technology will bring much-needed change to the financial world. "We're just trying to create a set of conditions where the consumer wins," said CommonBond's Klein. His industry clearly hopes that the next president will heed that message.
Click to read more
and watch the video
or