Use 'the force' to control Sphero's new BB 8 toy
An electronic wristband will allow you to use hand gestures to control the most realistic version of BB 8 so far.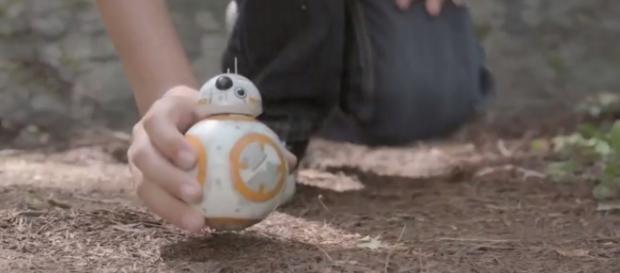 The force is now awake and alive thanks to the success of Star Wars Episode VII and the buzz created by the trailers of Rogue one. It is a great time to be a fan of the series, no matter which generation you belong to, and the best part is that even the official merchandise seems to be getting a lot better. Meet the new version of BB 8 – a remote controlled realistic robot that is now fully operational using nothing but your hand gestures.
Battle scars and all
Sphero is the company responsible for bringing us the most accurate version of BB 8 toys to-date, with the latest version including battle scars and original beeps from the film.
Until now, you could control Sphero's BB 8 using an app on your smartphone. The company intends to take things to the next level by launching a version on September 30th, 2016 that will allow you to control the adorable bot using nothing but hand gestures.
The Force is in your wrists
A mechanical wristband worn by the user will offer a dynamic range of controls and create a more original experience than ever before. BB 8 will now move forward when you move your hand forward, accelerates when you raise your hand, slows down when you lower it, and reverses when you signal it towards you. You can turn your hand in the direction you want to turn BB 8 and even spin your wrist to make it rotate on the spot.
Early users have reported that the toy responds a lot better in comparison to the app that was available until this point, and even the overall experience was a lot more enjoyable.
The wristband has another cool feature when you are not using it to control BB 8, doubling up as a collecting game called Force Awareness, similar to Pokemon Go. You can collect Holochrons in the real world using the wristband, and track your progress through the app on your phone.
The band will give you nearly 90 minutes of remote-controlled-goodness in one charge, but will allow you to play the Force Awareness game for up to two days. You can pick up just the band for $80 if you already have the BB 8, or pick up the bundle for $200 in total. You can check out the promo for the toy below:
#Toys & Games
#
StarWars
#
collectibles