Twitter getting sued is just the tip of the iceberg
Twitter also has to combat low user growth and a stagnating platform in 2016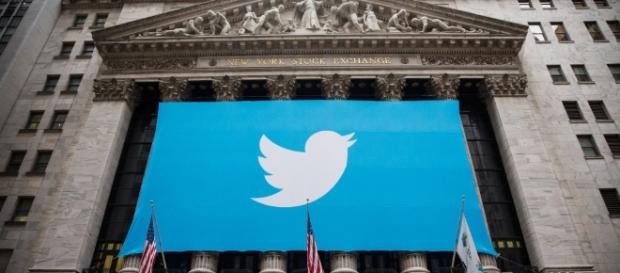 #Twitter can't seem to catch a break. Amidst user complaints about its numerous shortcomings and continued speculation about whether or not the service is dying, an investor has now sued the company. Doris Shenwick filed the suit Friday, claiming Twitter has misled its investors.
Shenwick Vs Twitter
If you're interested in the complete document, the case is Doris Shenwick vs. Twitter Inc., 16-cv-05314, U.S. District Court, Northern District of California (San Francisco). If you're just looking for the major points, however, they are as follows:
Twitter's user growth slowed rapidly in the last quarter of 2014—4 million, in comparison to the 14 million a quarter they had been adding earlier that year.
Early in 2015, they promised a return to form, which never came to fruition. It didn't even come close to fruition. Twitter's user base has been stagnating, and stock prices have fallen steadily since mid-2015.
This has Shenwick irked, and now she's out to get her proverbial "pound of flesh." She's even taken to naming names, specifically former CEO Dick Costolo and current CFO Anthony Noto. It's not clear if she's got a case. Even if she doesn't, the move, and its timing, highlight how dire things are looking for Twitter. From an outsider's perspective, at least, the company has plenty to worry about.
Twitter's Troubles
For starters, let's look at the comparatively small user numbers. Twitter, with about 313 million active monthly users, is getting trounced by the other relevant social networks.
Facebook has 1.71 billion monthly users. Instagram has 500 million. Even upstart Snapchat is beating Twitter out on daily user numbers, aided by explosive growth from a young audience who use the platform to follow their favorite celebrities.
Then there are complaints about the service itself. Twitter regulars will tell you about the unhealthy emphasis on "follower counts." They'll bemoan the deluge of fake users (who will annoyingly follow you with some regularity). They'll chastise the rigged system that allows some users to gain numbers through trickery. Most of all, though, they'll deride the selective tolerance of bullying and harassment. Twitter has rules forbidding both but doesn't consistently enforce them. The result is frustration among everyday users who feel like the platform only steps in to fight vexing online behavior for high profile users.
It's no wonder that articles pop up every few months questioning if the demise of Twitter is imminent, and analysts continue to prognosticate as to who will swoop in and buy Twitter when they finally reach the end of their rope.
Does Twitter Have A Future?
In spite of all this, however, Twitter is still a useful service with a solid core idea. If nothing else, it remains the fastest way to disseminate information to large groups. Breaking news about political upheavals, terror attacks, and natural disasters often come through Twitter first (for good or ill). Even among those who don't use Twitter, there's still a sense that it has some merit, and they'd like to see it survive in some form or another. Whether that will be on its own two feet or under the auspices of a competitor, though, remain to be seen. #Snapchat #Facebook