Telltale's 'The Walking Dead' season 3 release date
The long awaited third installment of Telltale's episodic series is coming soon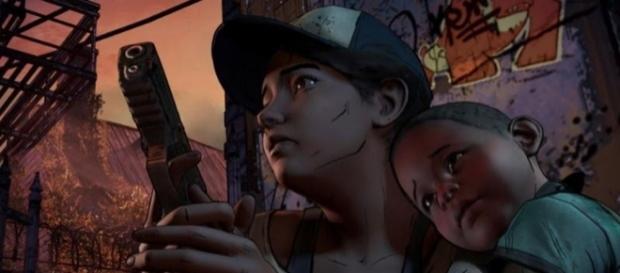 Players will finally be able to continue Clementine's story in the brand new Season of Telltale's critically acclaimed Walking Dead series. When last we left Clementine, she bore witness to a fight to the death between her close friends. It was here that she had to choose whether or not to intervene and which of her friends she'd save. Regardless of the choice Clementine made, there was one constant in each outcome: she and A.J. would live to see another day.
Choices Matter
Telltale made their mark with the 2012 title, #The Walking Dead. The game garnered over 80 "Game of the Year" awards from publications such as USA Today and Wired.
It was the first of their titles to incorporate a gameplay mechanic where tough ethical decisions were presented to the player. Every choice carried over to the next episode, which led to the game's tagline: choices matter.
An older Clementine
As mentioned before, Season 2 was unique for a Telltale Game in that there were many different conclusions with minor variations as to who survived or who didn't. Since decisions from previous episodes carry on to the next, it was widely speculated that the third season would revolve around a different protagonist. Telltale put those rumors to rest with a trailer that showed a somewhat older Clementine with a brand new playable protagonist. That protagonist is Javier. According to executive producer Kevin Boye, "Javier will begin to unravel the mystery of who Clementine has become, as her story intersects with his-- both of them still driven by the things they value most long after society's collapse."
An updated Engine?
The Walking Dead Season 3 looks as if it's going to utilize the improved engine that was seen in Telltale's Batman.
In that game, Telltale incorporated an engine that would attempt to evoke a photo-realistic look in the vein of comic artists such as Jim Lee. Despite this, Telltale claims that this game will carry on the gameplay formula from their previous games.
Release Date
Telltale's The Walking Dead Season 3- A New Frontier will release on PC, Mac, PlayStation 4, and Xbox One in November. #PS4