Siri has a new body and improved task abilities
Siri is moving to a computer near you with new operating system and improving task ability.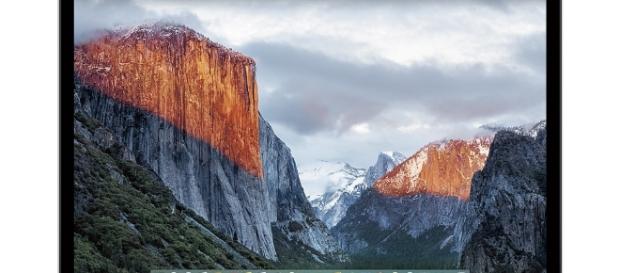 The computer you know, and love is about to get a whole lot better. Siri is upgrading to a new body, a boxy body but still an upgrade. Serious upgrades to your favorite virtual assistant include a new home in your Macbook or iMac. While the Apple interface looks the same and provides the same functions, with a few new tweaks.
Siri will no longer be limited to reading your messages on your commute to work. Siri made her debut back in 2011 in iOs 4 with simplistic abilities.
With iOs 10, new upgrades will be available in late September for handheld devices. The greatest cyber leap for Apple's high-tech assistant is the transition away from your phone to integration into Mac OS with the new operating system available September 20th, via Mac OS Sierra. 
Siri Coming to Mac
No longer named after wild felines, this new operating system follows Californian landmarks to the Sierra Mountains.
This update hosts the new digs for our favorite virtual assistant streamlining functionality to cooperate between iPhones, iPads, and computers. 
This new fully immersed Apple experience will allow users to multitask while operating on desktops or laptops. Start a document on a desktop and transfer to your iPhone as you walk into a meeting. Allow Siri to locate files using just your vocal chords.
Specific searches can find reports from the last week or be refined to pull results for specific words. Start typing your document and multitask by requesting Siri send a text to a friend. Siri results stay at your fingertips in the Notification center for easy access. 
The possibilities are endless for Siri on a laptop. Siri can find the spelling for difficult words and give you a definition with a quick command.
Trying to find a document? Let Siri search for you instead of opening finder yourself. Forget clicking on the apple symbol, your assistant can tell you how much free space your computer is sporting. Siri can even provide background music, ask her to play your favorite song or playlist. Don't forget the dental appointment you scheduled; Siri would be happy to add events to you iCal. 
New Siri functions on handheld devices
September brings new changes for Siri on iPhones as well as new integrations, which are currently being reviewed by developers. Need a ride? Allow Siri to operate Lyft or Uber and by calculating distance and figuring out when your ride can be there. What to call a friend? Siri can call using other apps besides the iPhone app including making calls on your behalf through Skype, Vonage Essentials, or even Cisco Spark. This intelligent assistant can shoot a message through WhatsApp or LinkedIn making communications hands free. 
Siri has a bank account or at least access to yours.
With a quick command send money to friends via Square Cash or Monzo. Have no fear your monetary transactions still require Touch ID; your security is intact. Siri also gets a break fro secretarial duties with a few fun apps integrated into her task options. She might not be able to model clothes for you, but she will soon be able to access the Vogue Runway app. She can also follow fashion trends on Looklive to find trendy boots to match her British accent. Siri's artistic flare now has a muse with access to Pikazo. 
Setting the standard for computer functionality has been Apple's landmark, and voice commands on your computer ups the game. The possibilities for voice prompts are endless; maybe a couple of upgrades from now she can record transactions on your banking app, find the cheapest airline tickets, record movies on your TiVo, pay your electric bill, and make sure you turned your oven off before leaving the house. Watch out Microsoft and Android; Siri is competing with both of you now. 
Click to read more
and watch the video
or