The company has shipped their first batch of replacement phones, but it's not enough to cover the full recall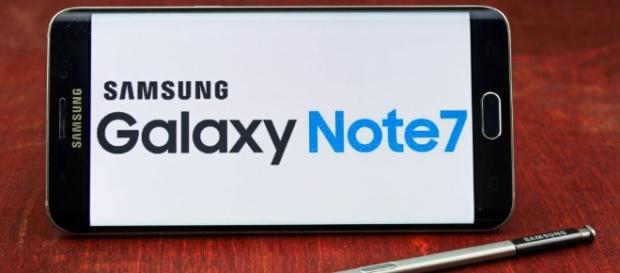 Could Samsung be turning the corner on its ill-fated note 7 launch? The smartphone giant revealed on Tuesday that 500,000 Note 7 replacements have shipped to the US and will be in stores Wednesday. COO Tim Baxter, who delivered a video apology on behalf of the company last week, issued a statement regarding the replacement phones:
"New devices will be in stores no later than tomorrow, and we will continue to take the necessary actions to ensure users are powering down and immediately exchanging recalled devices."
Are Things Looking Up For Samsung?
This comes after weeks of "exploding Note 7" stories, fluctuating stock prices, and public humiliation.
To their credit, Samsung is being proactive. The new phones will display a green battery icon to differentiate them from faulty Note 7s. Samsung also has plans for a new firmware update that will urge those with defective devices to shut them down and get a replacement.
The company isn't in the clear yet, however. The stock of replacement phones will only cover half of the one million that Samsung has issued a recall for. Furthermore, only 25 percent of US Note 7 owners have exchanged their devices to date. This leaves hundreds of thousands still without a fully functional device.
Samsung is working with wireless carriers to on the exchange program, but there are only a few across the board standards. It will be up to individual retailers to determine how to distribute the new phones to customers.
Though this will allow for flexibility, it could also lead to confusion among consumers about what steps they'll need to take to receive their replacement phone. Seeing as miscommunication is what exacerbated the recall mess in the first place, it's easy to be skeptical of how well the exchanges will work. 
Samsung's Next Move.
A ton of questions remain. Will customers still want a Samsung device after everything that has taken place? More than one has voiced displeasure with the company, and some are contemplating switching to another brand. For these customers, Apple may look like an exciting new option.
As for being able to resume sales of newer Note 7s, a report from "VentureBeat" citing a Samsung planning document, says that the relaunch will occur on October 21. By that point, interest in the Note 7 could evaporate. Does the company have a plan to kickstart sales on the Note 7 and win back wary customers who are now avoiding Samsung like the plague? They may have fixed the phones, but Samsung's reputation has taken a dent that will require an even greater effort to overcome.
Click to read more
and watch the video
or