It is Southeast Asia's best capitalised technology startup offering mobile transport app and innovative services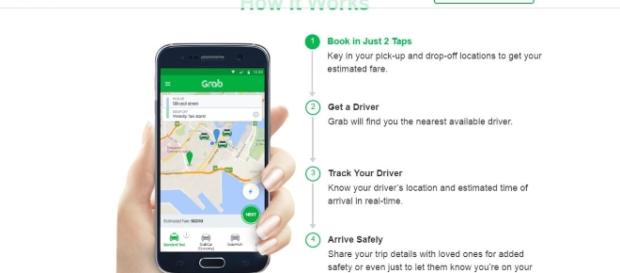 Flushed from its success in September in raising US$750 million, Grab, a mobile transport, logistics, and fintech app business, is a company to watch among technology startups in Southeast Asia. In a September press release, five-year-old Grab, previously known as GrabTaxi, attributed the success of its latest round of fundraising to the support of its long-term strategic partner, Japan-based Softbank Group. Foreseeing the potential of Uber's archrival in Southeast Asia, the Japanese telecommunications and internet services company had invested US$250 million two years earlier in Grab which puts it in an enviable position to join the league of US$1 billion companies today.
 While at Harvard MBA school, Anthony Tan and Tan Hooi Ling, co-founders of Grab, latched on the idea of a taxi app, then known as MyTeksi. They were placed second when it was pitched to a 2011 Harvard Business Plan Competition. It has since grew into a ride-sharing, transportation and logistics services apps across Southeast Asia.
Six countries
Today, Grab operates in six countries, namely Malaysia, Singapore, Thailand, Vietnam, Indonesia and Phillipines. It has a presence in 31 cities in Southeast Asia attracting up to 1.5 million bookings for the private care, motorbike, taxi and car pooling services
The company has indicated in a press release it would make significant investments in the mobile payment sector to pave the way for a seamless daily transaction experience in a region which has low banking and credit card penetration and limited cashless payment options.
Transforming mobile internet in the region
In the press release, Anthony Tan, Group CEO and co-founder was quoted as saying, "Our vision is to drive Southeast Asia transportation forward and transform the region's mobile internet ecosystem." Touching on its latest funding, the largest in the history in the region for consumer technology, he said it would strengthen Grab's ability to pursue its long-term goals as it continued to build on its market leadership.
He is particularly excited about the growth opportunity in Indonesia where ride-hailing services alone could account for US$15 billion, not counting the fintech services being offered by GrabPay's platform across the region. He said that Grab would continue to scale up its technology, data science and machine learning platforms to support its bold ambitions in the region.
The press release also quoted Softbank Group's Chairman and CEO, Masayoshi Son as saying that Grab continues to be a clear winner in the Southeast Asia mobile space. Softbank Group's chairman pledged his commitment to support local companies like Grab which have a vision for a next generation ecosystem.
Click to read more
and watch the video
or