Forget Google Glass, Snapchat Spectacles is where it's at
Snapchat to release its own low cost version of digital glasses this fall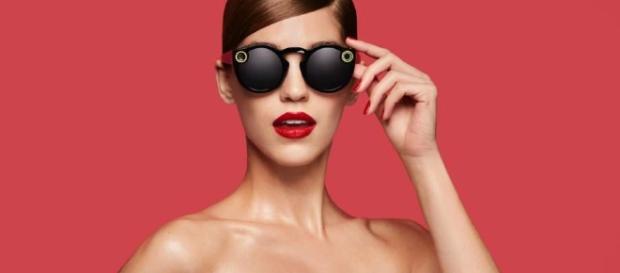 Earlier this month, an old fashioned toy like the Fidget Cube may have dominated, but this past week is a return to technology that could potentially be in a science fiction movie. This weekend Snapchat released information about their newest release: Snapchat Spectacles, the newest gadget in smart sunglasses technology. Priced at only a measly $129, they are easily a competitor for the highly expensive Google Glass, less than the tenth of the amount. But what exactly will they do?
Snapchat: what is it?
Snapchat is a social media app that is highly popular with those in their teens and 20's.
It has more than 15 million daily users than Twitter, and allows for its users to send either a picture or short clip—up to ten seconds—to other friends. The company claims it reaches 41 percent of all 18- to 34-year-olds in the United States on any given day.
Tech titan Facebook attempted to buy the fledgling company for a reported $3 billion, but Snapchat declined.
Snapchat releases first hardware product, Spectacles https://t.co/M0krS3Q1JO via @WSJ

— Snapchat (@Snapchat) September 24, 2016
What will the Spectacles do?
Their primary function is filming--the glasses will be able to take 10 second video recordings at a time. According to the website Snapchat released, the aptly named Spectacles.com, "We've created one of the smallest wireless video cameras in the world," said the website, "capable of taking a day's worth of Snaps on a single charge, and we integrated it seamlessly into a fun pair of sunglasses." It operates on either via Bluetooth or WiFi, and will play "full screen on any device, in any orientation."
This won't be entirely covert—there will be a button placed on the frames that starts the recording process, and small flashing lights that arrange themselves in a ring to signal to others that they are being recorded.
In an interview with The Wall Street Journal, CEO Evan Spiegal of Snap Inc. revealed that the glasses will come in three colors—black, teal, and corral—along with the Spectacles' relatively low cost.
What difference does ten seconds make?
There are plenty of events that are only a handful of seconds long, that should be immortalized forever. But taking out a cell phone in time to record would be pointless. A child's first steps, the unexpected surprise of an exploding geyser, a spontaneous shooting star passing through the night sky, scarcely more than a blink of an eye passing before they're done, finished. It's much easier to simply press a button than unlock a phone, find an app, wait for it to load, and then press 'record.' Some of the most precious moments in life can be only 10 seconds long.
Click to read more
and watch the video
or