Call-blocking app Hiya announces new iOS version that protects people from phone scams
Hiya is an app that was designed to protect its users from unwanted calls and predatory phone scams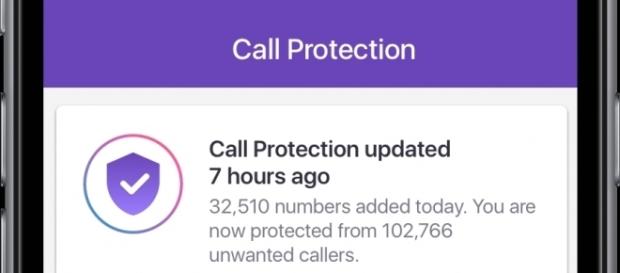 Scams conducted via phone are a growing problem in many parts of the world. In the United States alone, millions of people fall prey to phone scams each and every year with AARP estimating that a large portion of victims are senior citizens. Yet anyone can fall prey to Phone Scams and lose a substantial amount of money in the process. As cell phones become increasingly popular—often replacing landlines altogether—scammers are calling cell numbers more frequently. To combat this, a call blocking app called Hiya was created by a company with the sole intention of protecting its users from such predatory calls.
Background 
Hiya is a call blocking app that is dedicated to protecting individuals from unwanted calls and/or phone scams. Successful with Android, in September 2016 the company launched a new version of their app that gives iOS users access to the "Callkit framework" which is designed to screen and block annoying "robocalls" which are akin to tech-savvy telemarketer and/or scam calls. Robocalls attempt to elicit money from victims using a number of ruses and they are unnervingly successful. In fact, within the year 2016 alone over ten billion annoying and potentially predatory robocalls have been made to phone numbers in the USA.
Hiya aims to combat this problem--while also offering users enhanced caller ID—by updating their system every fifteen minutes. The information is renewed based on the feedback from users which subsequently ensures that scammers and spammers are blocked despite the fact that they change numbers very frequently. Other new Hiya features include integrated fraud and spam integration, personal call blocking and reverse phone look up. 
Scam risks 
Hiya has quickly become the global leader in anti-spam movements relating to phone calls and they have worked closely with Apple to offer their spam-warning protection to iPhone users.
Hiya constantly finds new ways to diminish the presence of illegal calls. In fact, the company screens over 665 million calls a month and, alarmingly, they have already detected over one billion illegitimate calls. "There are many risks associated with phone scams," explained Mayur Kamat, the VP of product at Hiya. "Fraudsters use all kinds of tactics to trick their victims into giving them personal information. If they get your credit card number or, even your full name, they might be able to find a way to cheat you out of your money." Scammers are notorious for disguising themselves as retailers, debt collectors, phone companies and even the IRS.
Many of the spiels they create are surprisingly elaborate and are designed to appear entirely legitimate which is why such scams do manage to claim a sizable number of victims each month.
Forthcoming 
Given the recent successes of Hiya, the company plans to continue expanding into the future by continuing to work with various phone brands and service providers to offer their systematic protection to cell phone users. "It is not an easy job to keep on top of all the scam numbers but we have the best team and technology," Mayur Kamat explained.
"Our data and spam-detecting algorithms are the best in the industry and we are extremely proud of that." The new version for iOS is currently available and will be continuously updated.