Bolt A Potential Tesla Killer?
Chevy's new affordable EV is hitting all the right marks with its pre-production test runs.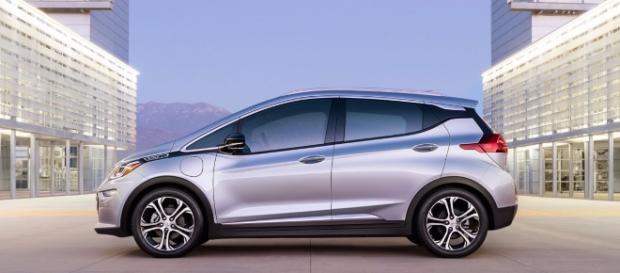 The chevrolet bolt has been making headlines this week with a deluge of positive press. Everyone has been putting pre-production models for the Bolt through its paces, and currently, the consensus seems to be that Chevrolet has lived up to expectations with this affordable electric model.
The Bolt Impresses
In particular, the Bolt's purported range, 238 miles from a single charge, seems to work out as advertised. The number is significant, as range has long been seen as the Achilles Heel of electric vehicles. Thus, being able to pass the 200-mile mark, which is about what most people who drive daily report that they need to feel secure, is crucial.
The Bolt does this with flying colors. Both Wired and Green Car Reports tested the car in real world conditions and reached rather similar conclusions—The Chevrolet Bolt will allow users to perform all of their normal daily driving and still have a bit left to spare.
The Bolt has other attractive features: a lower price (relative to other modern EVs), a spacious interior, multiple charging options, built-in touchscreen, and Wi-Fi, to name a few. They may not sound like much on their own, but when combined with the impressive range, they make this more than just a viable electric car, they turn the Bolt into an all around good car that will interest an always growing segment of consumers.
Bolt Vs. Model 3
This is where things get exciting. This segment of consumers is the same one that Tesla has been hoping to captivate with their planned Model 3.
Tesla has received over 400,000 deposits for the vehicle. The problem is that the Model 3 isn't anywhere near full-scale production. Tesla has been making changes to its manufacturing scheme to try and accommodate demand, and the most specific date that CEO Elon Musk has provided for the first deliveries of Model 3s is the nebulous "late 2017." This doesn't sound too bad at first, considering the Bolt is expected to hit the streets in early 2017. Tesla's past production woes mean that many who pre-ordered, and more still who may want to get in on the affordable electric bandwagon, will be waiting until 2018 or later to receive their cars.
This all has the potential to put Tesla at somewhat of a disadvantage if they are beaten to market by the Bolt. One shouldn't be quick to count them out, however. Loyal fans of Tesla know the company is used to doing things unconventionally, and will likely have no problem with waiting patiently for their Model 3s. Furthermore, the difference in price between the Model 3 and the Bolt is slim enough that there will be those who are swayed by Tesla's cool factor over the Bolt's marginal cost savings. Time will tell how those numbers add up, and who will come out on top in the coming battle between these affordable electric vehicles.