Apple's iPhone 7 debuts with dual cameras, slim design, but no headphone jack
Rate this title
Apple introduced the new water-resistant iPhone 7 and it has the most advanced features ever seen in a smartphone – but no headphone jack.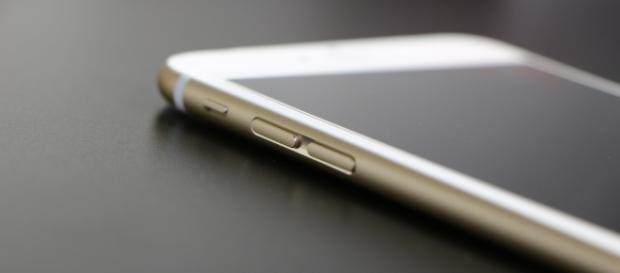 Apple unveiled its much-heralded iPhone 7 today and the biggest takeaway is the removal of the headphone jack. In its place, Apple has switched the headphone jack to a digital Lightning connector. With that new phone comes a Lightning-to-Analog adapter as well as Lightning headphones. It still supports Bluetooth and the adaptor will allow people to continue using their old-style analog jack headphones. As Apple pushes forward with wireless audio for home and your car, it has created a new custom chip that supports its wireless AirPods.
The new chip uses infrared and motion sensors, beam-forming microphones, and should provide at least five hours of listening time.
It also includes a case for longer listening by providing extra power and charging. The setup process is now available to all Apple devices using Apple's iCloud service. Audio will be automatically routed to one earphone if only one is being used. Apple's subsidiary, Beats, is also coming out with three headphones based on the new chip.
#Apple announces water resistant #iPhone 7: pressure sensing home button, dual cameras, jet black finish... https://t.co/EtTa7KLwVT

— Apple News Point (@applenewspoint) September 7, 2016
This is all to make the iPhone even slimmer. Even the Home button got a facelift, now a force-sensitive solid-state design like the MacBook's trackpad. It also supports haptic (touch) feedback and the iPhone finally is water and dust resistant. No more excuses for dropping it in the toilet.
First-of-its-kind smartphone camera
Another new feature is a completely redesigned camera. Apple calls their new iPhone camera a "huge advancement in photography for cellphones." iPhone 7 models also get optical image stabilization, a f/1.8 six-element lens with a new high-speed 12-megapixel sensor with wide-color support, new, more powerful image-processing hardware usually found in high-end cameras, plus a quad-LED flash (with flicker sensing).
The camera on the front (used for selfies, FaceTime, video conferencing) gets upped to 7 megapixels and comes with image stabilization and wide-color capture as well. The iPhone 7 Plus also gives you the standard wide-angle lens plus a second 12-megapixel lens with a telephoto lens, offering 2x optical zoom (and a software zoom of 10x).
Apple shows off the iPhone 7, Apple Watch and Super Mario game at its San Francisco event https://t.co/TLFHkw1WT9 #AppleEvent 🔓

— Wall Street Journal (@WSJ) September 7, 2016
Super slim, black is back
The iPhone is also super slim and smooth and they brought back fan-favorite color, black.
It also comes in gold, silver, and rose gold. The iPhone 7 is .28 inches high (7.1 mm) with a 4.7-inch Retina HD display and the iPhone Plus is 0.29 inches (7.3 mm) with a 5.5-inch Retina HD display. 
Surround sound and faster chips
The new stereo speakers are at the top and bottom and it has twice the volume and true spatial sound. It also comes with a new A10 quad-core Fusion chip with 64-bit architecture that has two high-performance cores, and another two cores that save power for longer battery life.
#iPhone7 the verdict:
Apple unveils 'the most advanced iPhone ever' #applevent
https://t.co/qX2ydaHvkg via @IrishTimesBiz

— Brian Kilmartin (@BKilmartinIT) September 7, 2016
The graphics also gets an upgrade, with a faster, more efficient six-core GPU that supports desktop-level gaming graphics and speed. Pricing on iPhone 7 is the same as the iPhone 6s and comes with double the memory at $649. The iPhone Plus is priced at $769 and has more memory. They will start taking orders on September 9.
Click to read more
and watch the video
or