Doing a search will only yield a bittersweet farewell message from meta-search engine.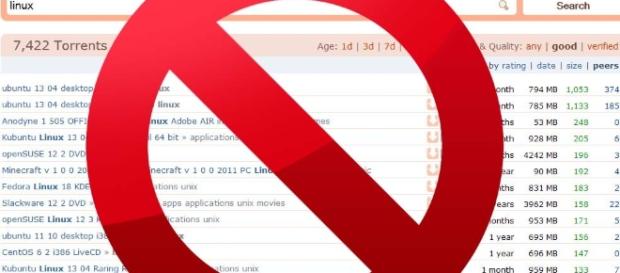 With no fanfare whatsoever, no explanation behind the action, and with no reports of government action forcing the shutdown, Torrentz quietly went under today. Could this be the next nail in the coffin as the world's authorities fight what seems to be a winning battle against online piracy?
An unexpected farewell for Torrentz
For the past decade or so, Torrentz has served as the biggest search engine for users seeking to "torrent" often-copyrighted content for free, including software, movies, music, and television programs. This file-sharing system has been very popular among users, due to its speed and the general lack of viruses and malware in the downloaded files, both of which were hallmarks of older systems with a similar purpose, such as Kazaa and Limewire.
But despite its name, Torrentz never hosted any files in its recent history. Instead, it was a "meta-search engine" as it called itself, one that would return links to several actual torrent sites, such as The Pirate Bay and the recently-shut down Kickass Torrents (KAT).
As the KAT shutdown took place less than a month ago, it probably wouldn't have been a surprise if another torrent site had been closed by federal authorities following repeated takedown requests in compliance with the Digital Millennium Copyright Act (DMCA). But the fact that it was a search engine that had quietly closed down proved to be quite the shock for users all over the world. Currently, those who visit Torrentz are greeted with a short message that reads as follows: "Torrentz will always love you. Farewell."
Torrentz founder won't elaborate on shutdown decision
According to reports from WIRED and TorentFreak, the site's operator, who only goes by the nickname "Flippy," has been very cagey, refusing to explain why Torrentz is suddenly no more.
The latter publication said that "one of the operators" of the site "prefers not to comment at the moment," while a visit to the Torrentz.eu domain shows a few references to itself in the past tense, saying that it "was a free, fast, and powerful meta-search engine."
As agencies like the Recording Industry Association of America (RIAA) and Motion Picture Association of America (MPAA), as well as dozens of industry people, keep doggedly fighting these sites, more of them are sure to go down in the foreseeable future. Still, experience suggests it will take a whole lot for these entities to completely stop online piracy as we know it.
Click to read more
and watch the video
or