Samsung Galaxy S7 Note latest news: big hands-on with the intelligent smartphone
Samsung's much talked about phablet makes a big splash at Unpacked Event.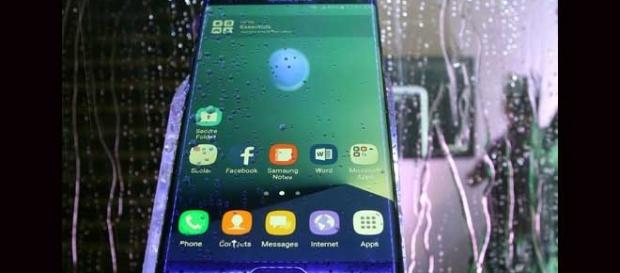 As everyone knows by now, Samsung has finally unveiled the highly touted Galaxy Note 7. The phablet is believed to be the last big star for the Korean company for 2016 and a close look at the IP68 ready device was pretty impressive. During a local event, the Samsung Galaxy Note 7 was a device pretty comfortable to hold. But while the aesthetics were impressive, it was what the device had from inside that was the highlight at the Samsung Unpacked launch.
Among the features the latest Samsung phablet include a 5.7-inch Quad HD display (2560x1440, 518 ppi), an octa-core (2.3GHz Quad + 1.6GHz Quad ) 64-bit, 14 nm processor, 4 GB of LPDDR4 Ram, 64 GB of internal storage, a 12 MP dual pixel main camera, a 5 MP front-facing shooter, a 3,500 mAh battery (fast charging technology) and Android 6.0.1 Marshmallow out of the box.
The #Smartphone does not fall short of advanced security. It comes armed with a fingerprint scanner and iris scanning technology plus offers more authentication options depending on user preference. Secure Folder adds an extra layer of authentication to keep private and personal information safe while the iris recognition technology can also be used to authenticate secure purchases that are made on Samsung Pay.
Durable and ruggedly designed device
A common problem that most phone owners have these days is the issues tied up to accidental water intrusion or drops. The Samsung Galaxy Note 7 was designed with those things in mind, regardless of how seemingly sensitive finish the device came in. The first glance saw the Galaxy Note 7 encased with water splashing left and right. It was dripping wet at first touch but running smoothly just the same.
According to Samsung, the Galaxy Note 7 can be submerged up to 5-feet of water for about 30 minutes with no worries.
Smooth S Pen interface
Samsung's phablet lines will include the S Pen. With the packed specs, an interface was smooth with the use of the stylus. With the default device yet to be filled with apps and data, it remains to be seen if the performance would change. The new S Pen writes with ease and precision. The smaller 0.7mm tip and improved pressure sensitivity provide a real pen-like experience.
Made for productivity and entertainment
With most phones integrating the HDR perks available right now, the Samsung Galaxy Note 7 is ready for the challenge. Using the alluring curved Super AMOLED screen, the phablet aims to deliver bold and immersive pictures and ready to stream HDR videos. The Galaxy Note 7 was made to offer a cinema-like experience, something highlighted by bright colors and deep black to ensure vivid displays at the highest possible resolution.
The Galaxy Note7 will be available in two color variants, Gold Platinum and Black Onyx, starting August 19. #News