'Pokémon GO' cheaters facing ban from Niantic
Those who dare to use bots or third-party apps to spoof GPS locations while playing Pokémon GO will now face a permanent ban from the game.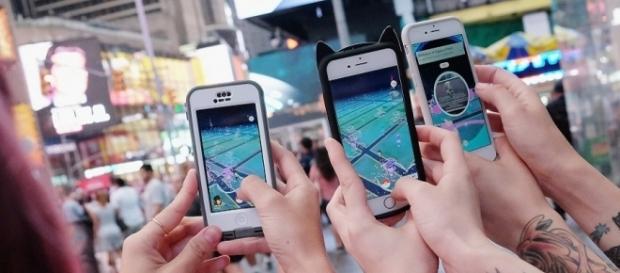 It never really pays to cheat and Niantic – the developer behind the popular Smartphone game Pokémon GO – are finally speaking out against those players who violate the terms of service. Reportedly since the smartphone game became so incredibly popular worldwide, this has led to fans using unethical methods to capture the most monsters in order to gain points over their friends. Many have been caught out using third-party apps to spoof GPS locations, tricking the game and capturing monsters they shouldn't have access to. Other users are using bots and other tricks to automate the game and make it easier to win. Users may be sitting in a stationary position on their couch at home, while the game believes they are traveling to various locations to catch the Pokemon monsters.
Niantic's Pokémon GO Terms of Service
On Niantic's website, they have now posted a note giving an outline of the various violations that will result in a user receiving a permanent ban from the game. Basically these include falsifying locations, using emulators or unofficial, modified software in an unauthorized manner, including third party software. The post stresses the company's goal is to provide a game experience for all players that is fun, fair and legitimate, adding that Niantic will continue to work with its users to improve the gameplay quality. Optimization of the game is on an ongoing basis and the company says it is still fine tuning its anti-cheat system.
According to Tech Times, it is unclear how the tech company is currently detecting the cheating Pokémon GO users, but it is probably not a good idea to even think of trying it at this stage.
According to Gamenguide, there is also a facility for people to report cheaters by submitting a report to Niantic's FAQ section, but this apparently requires screenshots as proof of cheating. That publication has also revealed some steps to take if you are banned from the game. While they say they are not encouraging players to cheat at the game, they have found ways around the ban, allowing players to get back to their Pokémon GO addiction. They also stress, however, that users should definitely think twice before even thinking of cheating again.
Getting around the Pokémon GO ban
As reported by Gamenguide, one method to get around the permanent ban by Niantic is to delete the Pokémon GO app. As gamers know, when you delete a game app, this also means removing all the files and memory associated with it. Players can then head to the Google Play Store or Apple App Store to download the game all over again and install in on their device. Users will, of course, need to register a different account in order to play again.
They did suggest that merely using another device might get around the ban, but players would need to avoid using any third party spoofing that could get them banned yet again. There is also a more legitimate opportunity available to submit an appeal against the ban by completing a form on the Pokémon GO support website.
Ban wave is incoming for accounts who used modified software to access #PokemonGo. https://t.co/ujsuIVjRwV pic.twitter.com/7Vir2CYros

— PokéSteal (@PokeSteal) August 12, 2016