Xiaomi Mi Notebook Air: the latest attack of the clone
Xiaomi continues its Apple-killing ways with the launch of the Mi Notebook Air.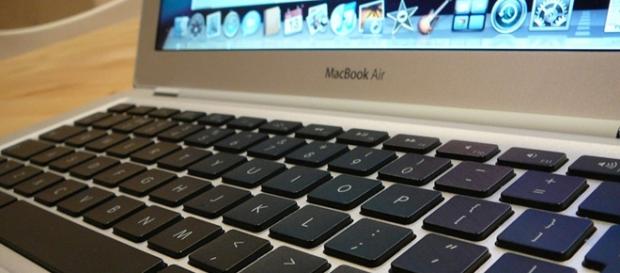 Xiaomi has taken upon itself to come up with something Apple is unable to address – an Air Notebook. Rumors have been spreading wildly on the true fate of the MacBook Air, a mix of hope and demise. Right now, Apple has shied away and opted not to comment on the actual status of its MacBook Air line. With an opportunity for them to shine, Xiaomi has taken it upon itself to come up with an 'Air' notebook of its own in the Mi Notebook Air.
Xiaomi's window of opportunity
Xiaomi has been known to look up to Apple in the past years, trying to come up with fairly similar smartphone close to the Cupertino company's iPhone range.
But now the Chinese company expands its range by offering its first laptop offering that is obviously aimed at the MacBook Air.
The Air Notebook that never came?
Xiaomi's Mi Notebook Air debuted just recently, something that comes in two variants – a 12.5-inch and 13.3-inch machines. The Mi Notebook Air 12.5-inch features a full HD display, powered by an Intel Core M3 processor that is ably backed up by 4 GB of RAM. It also comes with 128 GB SSD and a battery that will reportedly hold up for 11.5 hours on a single charge. It comes loaded with Windows 10 and weighs just 2.36 pounds.
The bigger 13.3-inch variant will come with the same full HD display, depend on an Intel Core i5 chipset, 8 GB of RAM, 256 GB SSD and dedicated graphics card (Nvidia GeForce 940MX). Its battery is good for up to 9.5 hours though it can make up for the lost juice thanks to some kind of fast-charging technology.
Its approximate weight is about 2.82 lbs. 
Other specs include the common connectivity options. This includes a type-C USB port, two USB 3.0 ports, an HDMI port, and a 3.5mm audio port. Aesthetically, the Xiaomi Mi Notebook Air looks simple with a silver or gold color scheme. Simple as it may look, there is no question that it takes after the familiar design that Apple has used on its MacBook line. The 12.5-inch variant of the Xiaomi Mi Notebook Air will reportedly retail for about $525 while the bigger 13.3-inch variant will cost $750 a pop. It is set to be made available in China starting Aug. 2 with no word of the device entering the global market.