Twitter makes it easier to get accounts verified
Thanks to a new support update, Twitter's brand accounts now have an easier way to give their accounts a verification badge.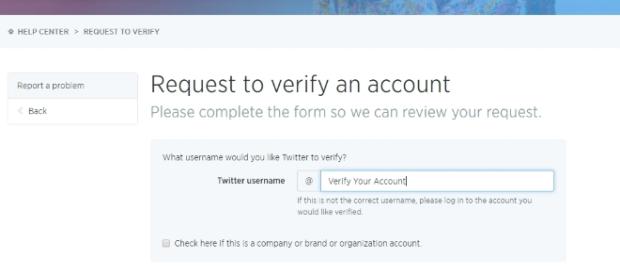 Twitter has just made a huge update regarding its account verification process. Twitter user brands will no longer have to permanently wait until their account is seen by a support agent to get that tiny (but pricey) "Verification Badge." As of the 19th of July, every brand will be able to stand for themselves and notify the Twitter officials that they have a brand account that should be considered for a verification.
Issued in a statement, now Twitter has a brand-new support page and an official statement that works as a guide to make account holders understand if their account is part of the "Public interest" or not, if it is, then the account can be taken into consideration to be verified.
"Verified accounts on Twitter allow people to identify key individuals and organizations on Twitter as authentic, and are denoted by a blue badge icon. An account may be verified if it is determined to be of public interest. Typically this includes accounts maintained by public figures and organizations in music, TV, film, fashion, government, politics, religion, journalism, media, sports, business, and other key interest areas." -- Stated the company in the official press release.
The verification process is pretty easy, the company requests a minimum of two URL links to back up the claim of being a brand/company page and also a short description of "why your Twitter account should be verified" (the most difficult part is telling why).  Despite what the application form requires, the Twitter page itself should be optimized for a verification.
The account's bio should consist of all of the information to reflect the branding of a person, corporation, or company. Contact details such as phone numbers and emails should be present in the account's info, also the birthday for persons is a must.
Twitter verification badge was part of influencer marketing and in years was sold out as a service by thousands of freelancers. now with the new update, those freelancers offering such service should go after another opportunity, probably, the Facebook verification badge.  
Click to read more
and watch the video
or