Tokyo and New York debuts Line messaging app to strong showing
Closing prices increased above original listing prices as investors remain optimistic about Line's future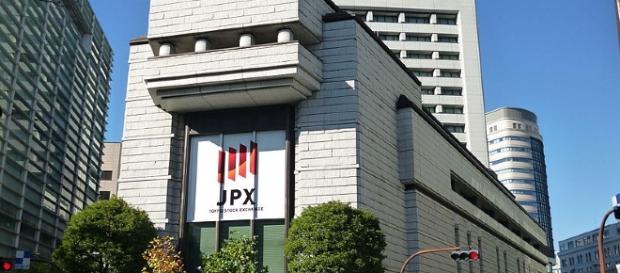 The Tokyo stock market debut of the company Line, known for its messaging app, is the largest IPO listing among technology companies this year in 2016. The Tokyo listing on Friday July 15, 2016 follows a well-received New York debut the previous day. Following the listing in both markets, Line has raised over $1.1 billion. The company closed at $41.58, 33% above its original list price of $32.84 on the NYSE,  In Japan, the company opened at 3,300 JPY and closed at 4,405 JPY.
Line remains most popular within Asia despite New York debut
Line and its messaging app have been extremely popular among smartphone users in Asia, although it has remained relatively unknown outside of the region.
Through its free message services, Line also offers stickers, games, and video calling. Line is owned by the Korean internet company Naver Corp. After debuting in 2011, the Line app now has around 218 million monthly users who are mostly based in Japan, Thailand, Indonesia, and Taiwan. 73% of users from these countries are on the app on a daily basis.
Line will strengthen business in Japan, Thailand, Taiwan, Indonesia
The app has notably based itself and most of its staff in Japan in order to avoid competing with Kakao, another company with a chatting app located in Korea. Besides its main chatting app, Line also offers 30 other downloadable apps for the smartphone including games and  a service that resembles Uber in Japan.
In 2015, the company achieved sales of over $1 billion. Purchases from games within the Line app have accounted for up to 40% of these sales.
There have been about 628 million downloads from games alone. Despite their favorable revenue showing, the company experienced a loss of $76 million last year. The CFO for Line, In-Joon Hwang, stated that the company would continue to focus on existing markets in Japan, Thailand, Indonesia and Taiwan by using investment money to strengthen business in these markets.
Line's app users can avoid unwanted spam
Although Line uses advertising, users can choose to follow ads and sponsored messages from the brands. Through this advertising model, Line users can avoid being spammed by unwanted content. Aside from revenue from advertising, the company also made more than $270 million from sticker sales last year. Notably, Line was the company that pioneered the offering of stickers on apps.
Line faces challenge from Facebook Messenger
Nevertheless, Line faces major competition from companies which include Facebook, the corporate behemoth with its own Messenger app. Facebook intends to channel the Messenger app into a revenue-generating source of business.
Compared to Line's 218 million monthly users, Facebook has a monthly engagement of over 1.6 billion users. For now, the markets of each company remain in separate geographic spheres, but it remains to be seen how Line will contend with Facebook when the latter company starts marketing Messenger as a rival contending app in messaging and chatting services.
Investors remain confident in Line's future
Investors remain highly optimistic about Line's future. Leading underwriters for Line include investment firms such as Nomura Holdings Inc., JPMorgan Chase & Co., Morgan Stanley, and Goldman Sachs Group Inc. Line's CEO is Takeshi Idezawa.
Click to read more
and watch the video
or