Theranos CEO Elizabeth Holmes banned from testing blood in its labs
Rate this title
The company faces deep uncertainty in its ability to continue functioning as a viable business.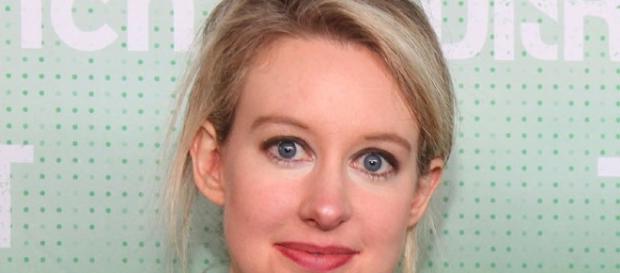 Elizabeth Holmes, the CEO of Theranos, can no longer operate blood testing labs for the next two years in the start-up company she founded in 2003. Theranos was founded in 2003 with the goal of making Health information available to everyone in order to early detect disease. Established for the purpose of enabling early medical intervention in order to combat disease and empower the lives of its patients, Theranos has been criticized for putting its patients in "immediate danger" by the Centers for Medicare and Medicaid Services (CMS). The biotech company was known for its trademark laboratory technology in which tests only required a few drops of blood.
However, only a few tests were actually employing this method.
Theranos responds to lab license revocation
Initial assertions made by the Wall Street Journal led to a strict review of its lab in Newark, California. After strict scrutiny, federal regulators revoked Theranos' licensure. In response, the company has stated that it will "undertake comprehensive remedial actions," which "include shutting down and subsequently rebuilding the Newark lab from the ground up, rebuilding quality systems, adding highly experienced leadership, personnel and experts, and implementing enhanced quality and training procedures." Walgreens has cut its business ties with Theranos.
Lab ban and sanctions impede Theranos operations
CMS informed Theranos of the sanctions on Thursday, July 7.
The company will have to pay a civil financial fine. The amount has been undisclosed. Theranos will also have to void two years of lab results produced by its Edison device. Although Theranos will continue to operate its Arizona laboratory in order to serve its existing customers, the firm faces serious uncertainty in its ability to continue operating when it will be longer able to conduct lab tests when the ban takes effect in 60 days.  
With regards to the CMS sanctions, Theranos' company statement asserted: "While we are disappointed by CMS' decision, we take these matters very seriously and are committed to fully resolving all outstanding issues with CMS and to demonstrating our dedication to the highest standards of quality and compliance."
Theranos has been devalued 
The company had already experienced a dramatic decrease from its original valuation of $9 billion. Previously worth $4.5 billion, Forbes magazine has devalued Elizabeth Holmes' net worth to zero. Theranos' public image has been widely tarnished and lambasted, both in the press and in popular culture. A recent episode in the HBO series "Silicon Valley" referenced Theranos when describing fraudulent corporate activity.
Click to read more
and watch the video
or